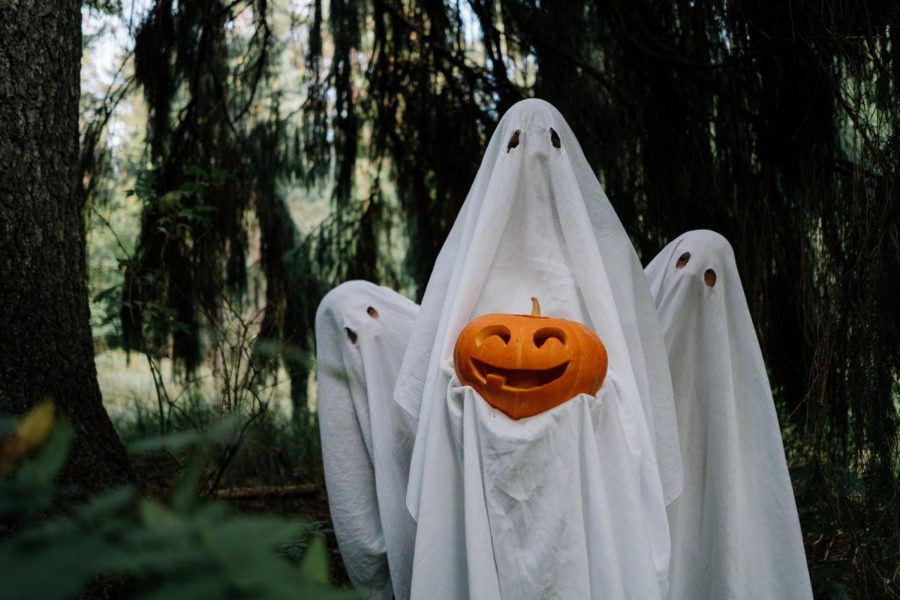 Reading Time:
3
minutes
Everybody loves a good scary, funny, or nostalgic Halloween movie or show.  Not to mention that there are a whole ton of movies and shows that you might not have even ever heard of.  Here is a cute and concise list of some of the best of the best Halloween flicks and TV series as picked by our Monitor staff!  
Horror films/shows: 
Shelby Hall: 'The Haunting of Bly Manor' is this year's Netflix scary show of choice.  Stemming from 'The Haunting of Hill House', with some of the same cast portraying new characters, Bly Manor is the newest in the series of frights by Mike Flanagan.  Based on 'The Turn of a Screw', an 1898 book by Henry James (while Hill House was based on the aptly named book by Shirley Jackson), the two complementing shows prove that every love story is a ghost story all while giving you some good jump scares along the way.  
'IT'.  This clown movie is a more friendly, yet gory horror film.  If you hate clowns, probably don't watch this one.  
'The Village'.  This M. Night Shyamalan movie is set in a different time period, with a monster in the woods and a twist ending.  
'A Quiet Place'.  This film about a family hiding in silence from a monster that detects sound is horrifying in a silent way.  
'Halloween'.  A classic movie, redone a million times, this movie is a must-see.  
Funny films/shows: 
Liza Bautista: "The slasher episode of Boy Meets World is my all-time favorite TV Halloween episode.  The episode "And. Then There Was Shawn" takes the trend of Wes Craven slasher films and amps them up to ridiculous hilarity while still raising tensions. Jennifer Love Hewitt, a 90s scream queen has a funny little cameo.  The writers used the buzz of 90s teen horror at the time and used it as a device to portray how one character, Shawn was processing his best friends break up. It's a well put together episode that introduced me to the tropes of horror films in a way that didn't seem dumb down." 
Meg Masseron: "My favorite Halloween movie to watch is Hocus Pocus. I have terrible anxiety and can't handle even the most mellow horror or thriller movies, so this is about as "spooky" as I can get without freaking out to the point of not being able to fall asleep at night. I love the nostalgia of it, and the childhood memories it brings back. Also, anything with Bette Midler is fun to watch, so bonus points for that!" 
Anonymous: "'Suite Life of Zack and Cody Halloween Episode.'  This episode is nostalgic, funny and just a must-see for children and adults alike."
Nostalgic films/shows: 
Najla Alexander: "I have one that is scary, it's from the '80s and one that I still watch to this day. My parents introduced it to me and it made me fall in love with horror movies. It's the Nightmare on Elm Street Franchise with Robert England. This is one of my favorites because of it being a major slasher film from Wes Craven that touched what if in your dreams you die then you die in real life. That form of reality he brought to the bring screen really interested me and the fact that this idea was based on instances from his real life and real-life cases that were happening made it much more thrilling!" 
Imani Rivera: "By far my favorite Halloween movies to watch are The Addams Family and The Addams Family Values. It's not your typical gore and slasher films that you put on when you want to watch a scary movie, but it still sets the vibe for me. Deep down this movie is wholesome, witty, and aesthetically pleasing. Whether it's viewing Morticia's unorthodox approach to motherhood, seeing Gomez Addams undying love for his wife, or learning about Wednesday Addams' ability to see people for who they truly are, the Addams' family knows how to spook anybody with their dark presence. And how could I not mention the icon villainess of Debbie? She had looks to kill and enough will to kill Fester Addams. Too bad it didn't work out and she turned to dust in the end." 
Gabrielle Fiorella: "My favorite Halloween movie would definitely have to be The Corpse Bride. The animation is not only so creative and unique, but the story is obviously what drew me in. Victor's internal struggles with himself before his arranged marriage, getting dragged to the land of the dead, (which adds an extra level of spooky to this already ghoulish movie), the worry of being stuck there in a situation he never wanted in the first place, and the alleged messy love triangle between him, his arranged bride and a lonely, loving corpse, which in turn are two characteristics that not many corpses or "zombies" possess. This movie is definitely a great addition to your Halloween movie nights. It would be extremely cool if there was ever a live-action version. One possibility I have heard about and totally agree with is to cast Timothée Chalamet as Victor Van Dort. I could really see him playing that role because he could fit into Victor's characteristics well." 
Anonymous: "'Monster House.'  This film is so unique and has a super fun twist at the end!" 
Honorable mentions: 
'Halloweentown' 
'The Craft' 
'Coraline' 
'Edward ScissorHands' 
'Haunted Mansion' 
'Scary Movie'