A Guide to New York's Museums
The best way to explore outside of your burrough
Reading Time:
3
minutes
Living in NYC can be exciting but how many of us actually make the effort to visit the different areas that the city has to offer. The Monitor is here to help give you that push by letting you in on some of the lesser known yet still equally as great  museums in each borough.
Trying to explore every inch of New York City seems like a daunting task. With five boroughs and over 300 square miles it seems almost impossible to see it all. Logically speaking it probably is but that shouldn't stop anyone from going out and exploring one of the most popular cities in the world.
Whether you are a first-year student or last, we are all guilty of not taking advantage of the place we are lucky enough to call home. So, try not to stick to your same routine. Go out and be a tourist in your own city, explore a new neighborhood.
One of the best ways to immerse yourself in the culture of a new borough besides just walking around is to visit a museum, and New York has a plethora of museums to see.  
Of course, we all know about the MET, MoMA, and The American Museum of Natural History but there are so many more hidden gems out there. So, we've narrowed it down to the best museums to visit within each borough:
Manhattan:
The Lower East Side Tenement Museum 
This museum is located at 103 Orchard St right on the corner of Delancey and Orchard, and is open seven days a week from 10 a.m. to 6:30 p.m. The Tenement Museum's main focus to bring to life America's immigration stories and show how they have helped shaped our country. With immersive neighborhood walking tours and restored tenement buildings tours, one can travel back in time to see the way immigrants lived during the 19th and 20th century in New York City. Student tickets range from $22-24 and one can choose between different themed apartment and walking tours by going to their website: www.tenement.org
Bronx:
Bronx Museum of the Arts
The Bronx Museum of Arts is open Saturday, Sunday, Wednesday, and Thursday from 11 a.m. to 6 p.m. and Fridays from 11 a.m. to 8 p.m. Located at 1040 Grand Concourse this is a contemporary art museum that's main focus is to provide exhibitions and educational programs in order to promote cross cultural dialogues within a diverse audience. The best part is admission into the museum is FREE for all. The Bronx Museum of Art's really strives to reflect the diverse and beautiful community that it's set in through its exhibits and promotes art accessibility to all.
Brooklyn:
New York Transit Museum
Open Tuesday through Friday from 10 a.m. to 4 p.m. and on weekends from 11 a.m. to 5 p.m. The Transit Museum is located at 99 Schermerhorn St in downtown Brooklyn and is actually set in a decommissioned subway station. It is dedicated to preserving and telling the stories of the transportation and the workers that New York City has relied on for over 100 years or so. Visitors are allowed to board vintage train cars and busses and learn all about how the transit system in New York runs 24 hours a day every day of the year. Admission is $10 and while there isn't a student discount $10 seems like a fair price to pay.
Queens:
Queens County Farm Museum
If you're looking for a place to escape all the city noise and then The Queens County Farm Museum is for you. Sitting on 47 acres of land at 73-50 Little Neck Pkwy this museum is open daily from 10 a.m. to 5 p.m. tickets range anywhere from $12 to $85 depending on what it is one wants to do. Events such as farmers markets, wildlife weekends, and 18th century tavern nights are some of the few this museum offers. The event calendar can be found on their website: www.queensfarm.org
Staten Island:
Sailors' Snug Harbor 
The Sailors' Snug Harbor is known more as a cultural center and botanical garden. It is located at 1000 Richmond Terrace and is open daily from 9 a.m. to 5 p.m. and its main campus is FREE to the public. Snug Harbor houses multiple attractions including the Staten Island Museum, the Connie Gretz Secret Garden, and Newhouse Center for Contemporary Art. All of their partnering locations have their own set prices and can be found on their website: www.snug-harbor.org Due to the fact that Snug Harbor houses so many attractions it would make a great day trip to get out of the city and experience something new.
Leave a Comment
About the Contributor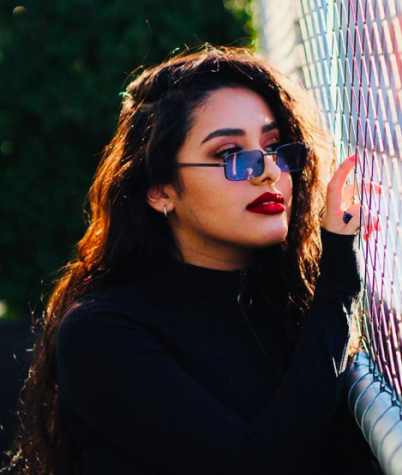 Ariana Contreras, Staff Writer