A New Exhibit at The Guggenheim
A Review on The Artistic License Exhibit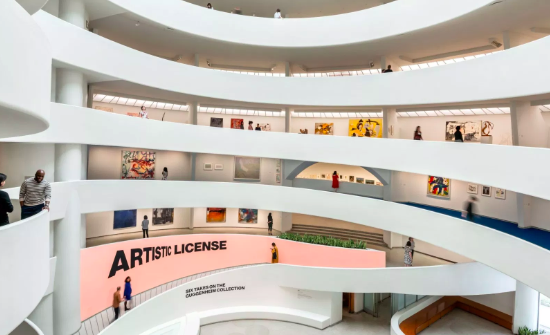 Reading Time:
3
minutes
The Guggenheim Museum in New York City has a team of visionary curators who continuously wow museum visitors with captivating art exhibitions and installations year after year. But this year, the curators decided that they wanted some assistance in curating an exhibition, and they passed their curatorial duties along to the people they typically do the curating for. Now, for the first time in Guggenheim's history, the museum is presenting a groundbreaking exhibition that is completely curated by artists. Artistic License: Six Takes on the Guggenheim Collection, features works selected and curated by six contemporary artists, Cai Guo-Qiang, Paul Chan, Jenny Holzer, Julie Mehretu, Richard Prince, and Carrie Mae Weems, who have each had solo shows at the museum. With the help of the museum's curators and conservators, these six artists delved into the Guggenheim's collection in storage to find pieces that they believe exemplified the most inspiring facets of modern and contemporary art to represent the museum as a purveyor of these revolutionary movements in art history.
To keep with this modern and contemporary theme, the artists were restricted to only selecting works dating from 1900 to 1980; but even with this one restriction, it is evident that the artist's let their curatorial freedom take flight. From the turn of the century to 1980, the world was constantly changing, and so was art. As you enter the museum and follow the exhibition upwards along the museum's spiraling rotunda, not only will you gain a sense of how art transformed itself in the 20th century, but also of how art changed along with the ever-changing world. The nearly 300 paintings, sculptures, and works on paper douse the walls in color and stories and come together from six different perspectives to create an overarching narrative that will leave you in awe of the power of art as a medium of storytelling. Each artist puts their own personal touch on what they believe this art represented for the world in history and what it continues to represent in conversation with the modern climate of the world.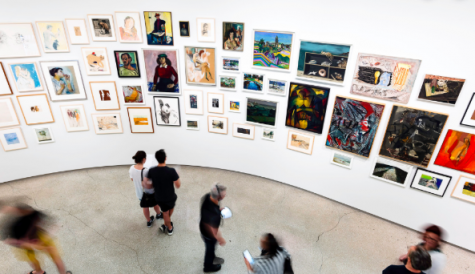 Walking through each level of the museum, you will encounter works by some of art history's most celebrated artists, such as Picasso, Kandinsky or Miro, displayed alongside the work of lesser-known artists, some of which have never been shown before. It is inspiring to see these masterpieces side by side with pieces lost to history, because it is a reminder that all art is created with the intention of expressing an idea, and when it is displayed it will always have the power to make you feel something, regardless of who created it.
Not only does this exhibition celebrate modern and contemporary art, but it also celebrates the Guggenheim as a museum since it is on view during the 60th anniversary of the museum's Frank-Lloyd Wright designed building. Wright designed the ethereal structure as a "temple for the spirit" where people could have a uniquely individual experience of viewing art in a way that they wouldn't be able to at any other museum. Serving as both a celebration of this innovative structure, as well as a celebration of the museum's diverse collection, this exhibition is a true testament to the Guggenheim's mission as an institution and to its unrivaled identity that has allowed the museum to flourish. Experience Artistic License for yourself now through January 15th at the Guggenheim. 
Leave a Comment
About the Contributor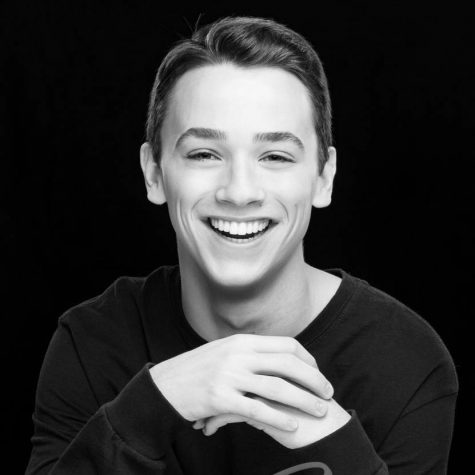 Cross Nelson, Staff Writer