January Recap
Reading Time:
3
minutes
Congratulations Griffins! You've made it past the first month of not only a new year but a new decade and boy was it quite the start. We are only one month and some days into this new season of life, but with all that's happened over the past month, it feels as though we've gone through a whole year's worth of events in just the first 31 days. If you can't remember exactly what went on, no worries The Monitor is here to help you review all that went down.
Starting with the Australian bushfires that started in late 2019 but carried on over to the new year. It wasn't until the beginning of the year that the world started to take notice of the fires occurring. The fires were some of the worst seen in decades, and the extensive drought and overwhelming heat from the Australian summer didn't help. Many are even drawing conclusions blaming climate change for the worsening of the fires. Due to the fact that this past spring was one of the driest on record for the country.
"
I think its totally devastating because I don't feel like the whole world is reacting to it like a global climate problem. People were like oh it is just a fire but it literally looked like an apocalypse down there and when scientists started explaining what would happen if we didn't change our habits one of the main repercussions would be mass natural disasters.
— Willow Samu, Junior
Yet another event that had been simmering since before the new year started was the US–Iran conflict. The two countries have had quite the long and for lack of better words difficult relationships. From the Iran Hostage Crisis to the attacks in the Gulf, the water shared between the US and Iran has stayed at a steady simmer. However, just 3 days into the new year that simmering pot turned into a fast boil after Trump ordered an airstrike aimed towards intentionally killing Iran's top general, Qasem Soleimani, which in turn provoked Iran to mistakenly shoot down a Ukrainian airplane killing all 176 people on board. While tensions may have been at an all-time high at the beginning of the month, even inciting "#WWIII" to trend worldwide on twitter for a couple of days, the strain on the situation has seemed to calm down.
"
I first heard about [the airstrike] on Twitter and it took me a while to fully understand exactly what was going on. It's concerning because my whole life all I've known is the US having conflicts in the Middle East.
— Maddy Nortz, Senior
Anywhere you turned in January, the Coronavirus seemed to be the word that consumed everyone and everything. Since its first detected case in Wuhan, a city of nearly 8.3 million in eastern China, the Coronavirus has claimed a little over 1,300 lives and scientists are racing to try their best to understand this new disease and the severity of it. While many are being affected by this new virus it is important to note that in just the U.S alone 10,000 people have already died from influenza so far this season. So why is it that this coronavirus getting more attention? Well, scientists are saying that that lack of knowledge is what is causing such a stir because the flu has been around for so long, we've had time to study and understand it. Unlike the coronavirus which has scientists still trying to figure out how efficiently it spreads from person to person.
"
I do think it is interesting that when I lived back home in Colorado Springs I wasn't too concerned about issues such as being affected by viral diseases, but now living in the city I am a lot more aware of the serious risks of just getting sick in general.
— Josh Owen, Junior
With just 5 days left in the month of January, it seemed as though we were in the clear, a time to finally catch our breath after a month full of profound events. However, the world stopped just once more on January 26 as the death of former Los Angeles Laker and widely considered an NBA legend, Kobe Bryant caught everyone by surprise. Bryant, his daughter Gianna, and 7 others including the pilot perished in a helicopter crash near Calabasas, California on a foggy Sunday morning. The cause of the crash has yet to be determined since the time that this article is being written, but details are slowly being released by investigators. 
We've made it past this first month and we are well on our way to making it through the second. No matter what these next couple of months bring we should be able to take on it all if we do it one day at a time. Here's to a great Spring semester Griffins!
Leave a Comment
About the Contributor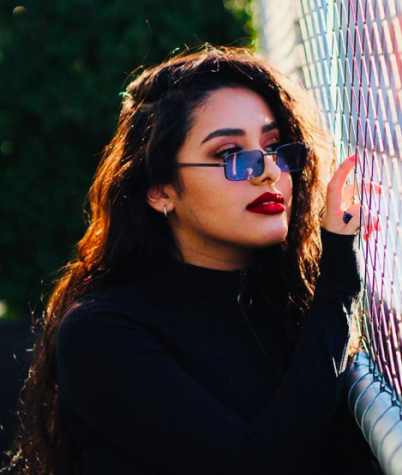 Ariana Contreras, Staff Writer