NY Plastic Ban
Reading Time:
4
minutes
On the 1st of March, 2020, the state of New York officially enacted a ban on single-use plastic bags. The New York Department of Environmental Conservation says the state circulates at least 23 Billion plastic bags every year. The DEC's website cites the effects of plastic bags on the environment as a key motivator behind the new law, in which they wrote "Plastic bags can be seen stuck in trees, as litter in our neighborhoods, and floating in our waterways. From the significant recycling and disposal issues, they pose to the harm they can do to wildlife, the negative impacts of plastic bags are easily seen." There is ample evidence to suggest that what the state is claiming is true; that plastic bags are actively harmful to the environment. Even bags made from plastic that purports to be biodegradable are not safe. A 2016 report from the United Nations concluded that the rate of biodegradation in "biodegradable" plastic was considered to be "extremely slow", with rates varying dependent on ocean acidity and temperature. Additionally, the report concluded that once ocean plastics do degrade, they don't disappear fully. Instead, they leave behind microplastics (particles of plastic less than 5 millimeters in diameter)that continue to pollute waterways and harm wildlife. These microplastics can remain in the ocean for up to a thousand years. Another, more recent study from Reuse This Bag, an organization that promotes sustainability has found that plastic bags kill 100,000 marine animals. Discarded plastic bags also clog sewage pipes and storm drains, causing problems for human infrastructure. 
The state encourages people to use reusable tote bags as an alternative and has been circulating the hashtag "#BYOBagNY" to encourage participation on social media. However, the ban has some exceptions: uncooked meat, prescription drugs, and dry cleaning can still be stored in plastic bags. The law does not apply to reusable bags made of materials like nylon or polypropylene; the ban only affects single-use plastic bags.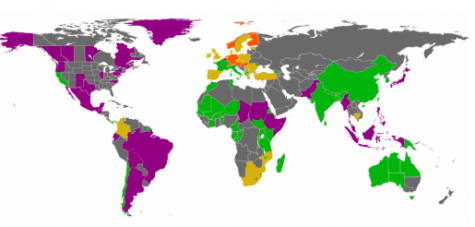 New York is now one of two states with official single-use plastic bag bans on the books (California officially banned plastic bags in 2017). Oregon and Hawaii have de facto bans on plastic bags, and every major U.S. territory has also banned them (American Samoa, Guam, Puerto Rico, the Northern Mariana Islands, and the U.S. Virgin Islands). Legislative bans on single-use plastic bags are not exclusive to the United States, however. 74 countries have outlawed such bags, and 37 countries currently impose extra charges on each bag. Most of the bans are in countries where malaria is a serious risk, such as India and several countries in Africa, where clogged storm drains as a result of plastic bag pollution bolster mosquito swarms.
Where can New Yorkers get reusable bags, and what are their favorite stores using in replacement of plastic?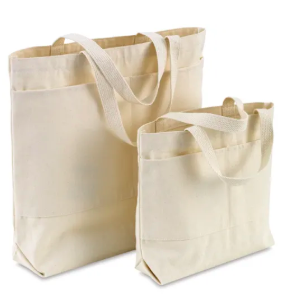 Many stores will still be offering paper bags if a customer does not have a reusable one, but will charge an additional ₵5 for each bag. Supermarkets like Target, who have long used plastic bags now offer paper ones. Several stores had already made the switch to paper long before the ban (Such as Whole Foods, who made the switch to paper in 2009) will continue to offer paper bags, as well as reusable totes ranging in price from $1-$5. Additionally, many stores offer larger, more durable bags and totes at varying price points. The following list displays some of the reusable tote bag options in New York City, ranging from thin, small canvas bags to larger, long-term use bags.
Some stores with reusable bags:
Whole Foods ($0.99-$35)

MUJI ($1.99-$45)

Trader Joe's ($0.99-$10)

IKEA ($1.49-$20)

Target ($0.99-$10)

UNIQLO ($1-$10)

Blick Art Materials ($4.36-$25.00)
Local businesses and convenience stores also have to carry paper bags, rather than plastic. They also charge the ₵5 fee for each paper bag. The state of New York will begin to fine businesses that violate the ban $250 for the first violation and $500 for the second starting on April 1, 2020. Through March, the state will encourage shoppers to bring reusable bags from home. The delay comes as an agreement between the Department of Environmental Conservation and a court, which will hear challenges to the law from business organizations on March 24th. Matt Seaholm, executive director of the American Recyclable Plastic Bag Alliance said in a statement that the ban is "unworkable and unenforceable". However, California's plastic ban has reduced plastic bag use in the state by %72, with a relatively smooth implementation. The DEC may use the California precedent in their court arguments. Regardless, for now, the ban remains in effect. 
Stores like J. Crew also offer reusable totes on location for anywhere from ₵99 to $5. The most economical bag comes from IKEA, where you can purchase a 19-gallon bag (the Frakta) for $1.49. Some stores offer reusable bags made from different materials, such as MUJI, which offers canvas and more durable jute bags. 
Bags of varying durability and size can be purchased online and at specialty stores such as BAGGU in Brooklyn. Information about New York State's plastic bag law can be found on the Department of Environmental Conservation website at https://www.dec.ny.gov/chemical/50034.html
Leave a Comment
About the Contributor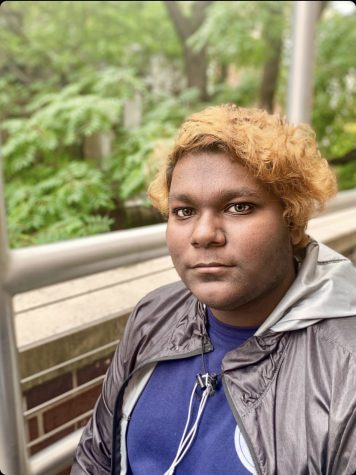 Neil Gunnion, Staff Writer