The Retirement of Dr. Carol Jackson, PhD
Reading Time:
2
minutes
On April 8th it was announced to the Marymount community that Dr. Carol Jackson, Vice President of Student Affairs, will be retiring effective June 30th. President Kerry Walk "confess[ed]" in the email sent out that she "earnestly asked [Jackson] to stay" but this year Dr. Jackson had "resisted further entreaties on [Walk's] part."
Dr. Jackson, a native New Yorker, was born in Brooklyn but spent many of her childhood and teenage years in New Rochelle until she went off to school at the University of Rochester, earning her Bachelors's degree there. She then returned to New York City to attend Columbia's Teachers College for her Masters degree, and finally, earned her Doctorate in counseling from Fordham University.
"Working with students, and sometimes their family, to get them to be the best they can be — that's what's kept me going." Dr. Jackson's career spans nearly five decades working in and around multiple City University of New York schools, spending 17 years at Brooklyn College, four years at LaGuardia Community College, another 17 years at College of Staten Island, and finally the remainder at Marymount Manhattan College.
Dr. Jackson was hired at Marymount in October of 2008 as acting Dean of Students and by the following April, Dr. Jackson was promoted to Vice President of Student Affairs, which is an active role in the President's cabinet. Dr. Jackson affects the student's life at Marymount more than one would think, "I supervise Residence Life, the Counseling and Wellness Center, Student Development and Activities, Disability Services, Academic Access, and more." Dr. Jackson's office also oversees commencement for graduating students and career services for students as well.
President Kerry Walk gave many accolades to Dr. Jackson saying "perhaps Carol's greatest gift to MMC is her resolute belief that each one of us is capable of achieving great things." President Walk further stated that "her belief in students, her staff, her colleagues and everyone around her has been transformational. I personally will forever carry in my heart Carol's belief in me."
With many more golden years and memories to make ahead of Dr. Jackson, she says that "it's very strange to me to give up working." She added that she and her husband hope to do some traveling, which they haven't been able to do in a while. "I'm interested in going to Vietnam and Thailand … I'd love a little more exotic traveling," as they have already traveled throughout Europe. "And I want to learn how to play the piano, just enough so I can sing show tunes for myself and others."
When asked if we'll see her playing show tunes at any local piano bars in the near future, Jackson laughed and said: "You never know!" We here at Marymount Manhattan and the Monitor wish Dr. Carol Jackson a warm, wonderful, and prosperous retirement
Leave a Comment
About the Contributor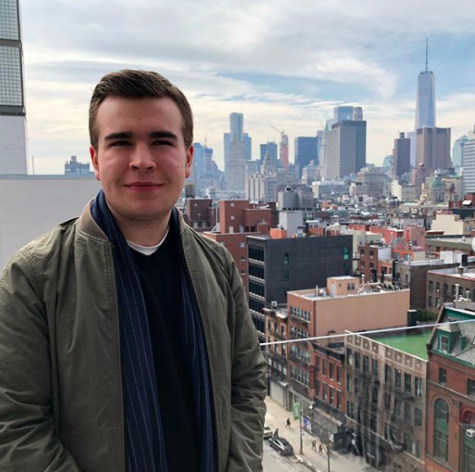 Seamus Fallon, Head Copy Editor, Staff Writer