NEW MUSIC: Twenty One Pilots
"Level of Concern" Review
Reading Time:
< 1
minutes
Although we are all stuck inside with seemingly nothing to do, music artists are still, thankfully, releasing new music, giving us something to look forward to in this time of uncertainty.
My favorite single that has been dropped since quarantine started is "Level of Concern" by Twenty One Pilots. Released on April 9th, the song is newly-labeled as #23 on the Billboard Top 100 this week, as the Hot Shot Debut, and as one of this week's Top 5 Must-Hear Debuts. I have been a huge fan of Twenty One Pilots for a while now, with them being one of my favorite bands.
The band releasing a song during this quarantine was really fantastic! It has made this isolation a bit better because I have been listening to it all the time. The music video was immediately released as well, and because everyone is stuck inside, the music video shows the band getting creative with materials they already have inside their homes. It is composed of videos of Tyler, the lead singer, and his wife and daughter, as well as videos of Josh, the drummer, and his fiancée, Debby. The song is so fun and upbeat, with lyrics that really relate to the state of the world right now. One verse is extremely specific: "Wonderin', would you be, my little quarantine?"
The band has definitely been utilizing what is accessible to them, using real-world experiences like they always have. The song is mostly a contrast to what the majority of their most recent album was composed of, and it makes me even more excited about what kinds of songs their next album will consist of. I highly recommend that you go listen to this song! It'll put you in an upbeat, good mood that will definitely get you dancing.
Leave a Comment
About the Contributor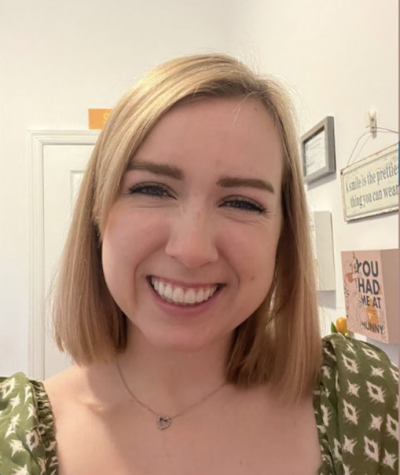 Gabrielle Fiorella, Editor in Chief
My name is Gabrielle Fiorella. I am a senior double majoring in Digital Journalism and Cinema, Television and Emerging Media with a minor in International...