9/11 Memorial
Reflections from the Editor-in-Chief
Reading Time:
< 1
minute
Yesterday, 19 years ago, the iconic Twin Towers of the World Trade Center in New York City were tragically destroyed when two planes, hijacked by terrorists, were flown into the two buildings. The lives lost and heroism shown that day, and the days following will never be forgotten.
I grew up in an Air Force family. We moved from place to place my whole life. At the time of the attacks I was 8 months old, and we were stationed in Japan. My family and I were on a flight returning to Japan from a Florida vacation on the morning of Sept. 11, 2001. We were in the air over the Pacific Ocean when the pilot announced that we were experiencing "mechanical difficulties" and the plane made a sharp turn to return to the nearest Air Base in Alaska. We learned of the tragedy in the hours following and our family spent a week waiting for the ban on air travel to be lifted. My parents describe the event as surreal and remind me of these details of this event to make sure I know my own story in this part of our nation's history.
I remember visiting the 9/11 Memorial a few years ago, on my first time in NYC. The emotions hit me as soon as I walked in front of it were so strong and overwhelming. Just seeing all of the names made me take a moment to reflect. Remembering the lives lost, and the strength shown by so many brave souls reminds me of how important it is to live every day to the fullest.
Leave a Comment
About the Contributor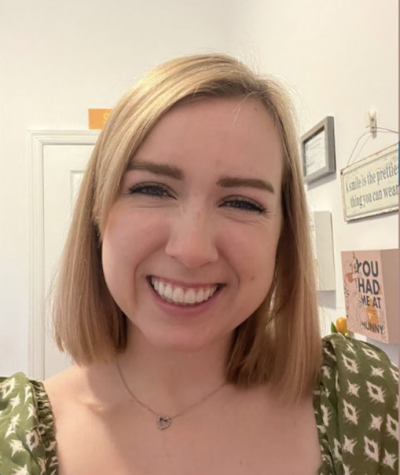 Gabrielle Fiorella, Editor in Chief
My name is Gabrielle Fiorella. I am a senior double majoring in Digital Journalism and Cinema, Television and Emerging Media with a minor in International...