Suicidal Prevention Month
Reading Time:
3
minutes
September is National Suicide Prevention Month, which means that more people are spreading awareness and information about suicide to let others know that they are not alone and suicide is not the only option. This year's Suicide Prevention month is different from other years as we are also in the middle of a pandemic. Since we are in a time of heightened anxiety and stress, some people may not be familiar with the feelings of isolation, distress, and powerlessness. It is essential that everyone is aware of resources available to those in need of help and behaviors of those when it comes to their emotional wellbeing during these unprecedented times. 
A key step in preventing suicide is by learning more about the warning signs. According to the American Foundation for Suicide Prevention ("AFSP"), there are three main types of warning signs to educate yourself on: 
When it comes to how someone talks, if they are referencing being a burden to others, killing themselves, experiencing "unbearable pain", having no reason to live, or feeling "trapped", it is a major warning sign to intervene and provide love, support, and resources. 
Another warning sign is linked to mood. If someone shows a loss of interest in activities or things they previously enjoyed, depression, irritability, anxiety, humiliation, or rage, it could be a risk factor. It is important to reach out to friends and family to check in and see how they're doing in quarantine or to articulate if you personally are feeling a significant difference in your mood. 
The third warning sign according to AFSP is through behavior: increased use of alcohol or drugs, withdrawing from activities, isolating from friends and family, sleeping too little or too much, visiting or calling people to say goodbye, aggression, giving away prized possessions, or acting recklessly. 
These are all behavioral differences that should be paid attention to. It is important to know that there's no single reason or cause of suicide, but by learning to look out for certain warning signs, it will make you more aware to preventing and stopping suicide. 
Reaching out to someone to check-in can be done in many ways without specifically drilling them with the question: "How are you?" Instead of diving in deep, there are methods to ease into questions without bluntly asking how their emotional wellbeing is, such as telling them you miss them, reminding them they are not alone, reminding them they are loved, acknowledging that things haven't been easy, or even just by wishing them a good day. 
Coping with these feelings is never easy, but there are many resources available. Within the Marymount community, the Counseling and Wellness Center (CWC) offers a lot of resources for their students. The CWC offers free "short-term individual counseling, medication consultation and management, wellness programs, and referrals for treatment in the community." Drop-in hours are offered Monday through Friday from 2pm-4pm. If you are looking for a same-day appointment during the drop-in hours, call in the morning. The office is open from 9am to 5pm every day. 
During these extremely tough times, it is important to check in with your loved ones and check in with your own emotional well being too. The Suicide Prevention Hotline suggests that setting a limit on social media consumption, staying active, eating healthy, getting enough sleep, and connecting with loved ones and talking about your wellbeing are healthy ways to cope with emotional distress related to Covid-19. 
Remember to spread kindness and love to one another because you never know who is in need of help. Through educating yourself on warning signs of suicide and actively talking about mental health, suicide can be prevented and ultimately stopped. 
Asking for help is okay. Here are some resources and hotlines: 
Counseling and Wellness Center for Marymount Manhattan College: 212-774-0700; [email protected]
National Suicide Prevention Lifeline: 1-800-273-TALK (8255); Veterans: Press 1
Crisis Text Line: Text TALK to 741741 to text with a trained counselor for free
The Trevor Project: TrevorLifeline- 1-866-488-7386; TrevorText- Text TREVOR to 1-202-304-1200
TWLOHA– Connect to mental health resources in your community- twloha.com/find-help
View Comments (2)
About the Contributor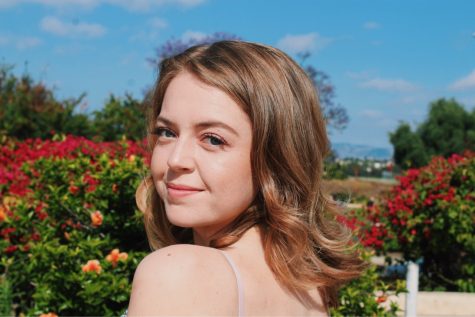 Averee Nelson, Digital Managing Editor, Staff Writer