New to the city? Check out these Unique & Safe Attractions!
Reading Time:
3
minutes
Color Me Mine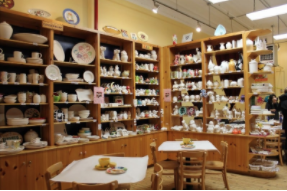 Color Me Mine is offering guests a safe and creatively engaging experience in NYC! They have recently started offering an outdoor seating area where you're able to relax and be creative while painting pottery Join in on the fun on the Upper West Side today! It is highly recommended to reserve a date & time to guarantee your entry. Check out their website about pricing & reservations
123 Baxter St, New York, NY 10013 | (212) 374-1710
Koneko (Cat Cafe)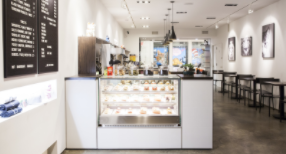 In need of a yummy treat? Head over to Koneko for a unique restaurant experience! Grab a pastry or a cup of coffee and enjoy the company of the resident cats that roam around three levels. All proceeds spent go to upkeep and rehome the cats. Visit their website to look at the variety of events they host and to book your visit today!
26 Clinton St, New York, NY 10002 | (646) 370-5699
The High Line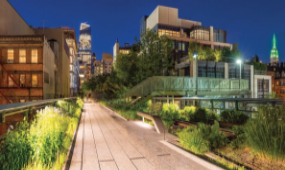 Located on the west side of Manhattan, The High Line is an elevated park and walking path that was built on top of a deserted rail line. The High Line includes over 110,000 plants and works of art from contemporary artists from around the world. Grab your mask, and take a walk around the beautiful repurposed infrastructure! The park is now open from noon to 8 pm daily. Make a free timed-entry or in person at the entrance on Gansevoort at Washington Street. Reserve today on their website. 
820 Washington Street New York, NY 10014 | (212) 500-6035
Cafe Wha?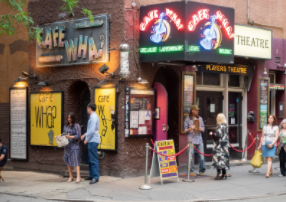 Since their opening in 1959, Cafe Wha? has been one of New York's hottest places to dine and listen to live music. Cafe Wha? has presented several famous musicians such as Bob Dylan and Jimi Hendrix in past years. Recently, they reopened their doors again to the public offering killer food, live music, and outdoor seating! Cafe Wha? is now open Thursday-Sunday. Visit their website for more details about upcoming events.
115 MacDougal St, New York, NY 10012 | (212) 254-3706
The Met Cloisters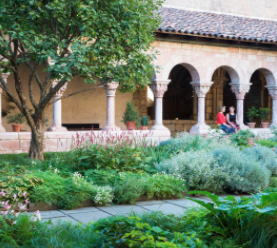 The Met Cloisters, also known as simply The Cloisters, houses more than 2,000 pieces of art, consisting of a combination of painting, statues, stained glass windows, and tapestries. Cloisters also feature gardens that were inspired by actual medieval European monasteries. Be sure to check on their website to reserve your ticket and to check out their student discounts!
99 Margaret Corbin Dr, New York, NY 10040
Images are courtesy of Yelp.com, konekonyc.com, newyorkbyrail.com, Wikipedia, and metmuseum.org.
Leave a Comment