The Legacy of Justice Ruth Bader Ginsberg Lives On
Reading Time:
3
minutes
United States Supreme Court Justice Ruth Bader Ginsberg passed away on  Friday, September 18th, 2020. The "Notorious RBG" has spent her entire life educating herself and fighting for the rights of marginalized groups. She was an exceptional human being and a force to be reckoned with. Ginsberg's spirit of advocacy will live on, and her vigorous work ethic will continue to inspire people all across the globe.
Ginsberg lived a life full of adversity far before becoming a Justice on the High Court. She grew up in Flatbush, Brooklyn, and attended public school, where she was at the top of her class all throughout her educational endeavors. Ginsberg's mother, Celia Bader, was a driving force in her love for education, and unfortunately died of cancer the day before Ruth graduated from high school. 
"My mother told me to be a lady. And for her, that meant be your own person, be independent," the Honorable Justice said. Ginsberg took this advice to heart.  She attended Cornell University on full scholarship, and this is where she met her husband, Martin Ginsberg. After graduating, she and her husband attended Harvard Law School; Ginsberg was only one out of nine women in a class of 500. Martin was diagnosed with testicular cancer during their time at Harvard, so Ginsberg took over attending all of Martin's classes, taking care of him, all while raising their toddler, Jane Ginsberg. 
Martin recovered from illness and got a job in a law firm in New York City, and Ruth decided to transfer to Columbia University to finish her last year of law school, where she graduated at the top of her class yet again. She was truly a fighter and pushed through all adversity while staying up all night in order to finish homework for her classes. 
Once graduated, she was unable to get a job at any law firm because they didn't open their doors to women, despite Ginsberg having more than enough qualification. This roadblock did not get in her way; instead, she used it to her advantage to gain momentum for the issues that concerned her the most. 
She moved on to accepting a job as a professor at Rutgers University Law School, and then later she moved onto accepting a position at Columbia, where she became the first female professor at Columbia to earn tenure. During this time, she also took a stand against gender discrimination and led the Women's Rights Project of the American Civil Liberties Union. While she was in this position, she argued six landmark cases before the U.S. Supreme Court. 
In 1980, Jimmy Carter appointed Ruth Bader Ginsberg to U.S. Court of Appeals for the District of Columbia, where she served for thirteen years until Bill Clinton appointed her to the Supreme Court of the United States in 1992. According to a White House official, Clinton "fell for her — hook, line and sinker."
 Justice Ginsberg fought against gender discrimination and she advocated for marginalized groups of people while on the bench. She was known for her calculated and astute arguments and dissents. In an interview with NPR, the Justice said that "Some of my favorite opinions are dissenting opinions, I will not live to see what becomes of them, but I remain hopeful."
She had a rigorous work schedule and rarely even missed a day on the bench while fighting cancer. This past July, Ginsberg announced that her pancreatic cancer had returned but she was still capable of keeping up with her Court work. She expected to recover smoothly and be able to continue working, full steam ahead. 
Ginsberg died at 87 years old while fighting pancreatic cancer. Justice Ginsberg leaves behind a legacy and a hope for change in the future. Before she passed, she made it known to her granddaughter, Clara Spera, that she does not want to be replaced until a new president is put in the White House. "My most fervent wish is that I will not be replaced until a new president is installed," Ginsberg said in her final days, according to NPR.
The Honorable Ruth Bader Ginsberg truly spent a life of fighting for the rights of others and fully devoted herself to the American people. Despite her personal struggles with gender discrimination while trying to find a job at a law firm, she pushed past this adversity and went on to greater opportunities. Her battle in the courts changed the lives of many, from protecting the right to an abortion, legalizing same-sex marriage, protecting Dreamers, to fighting against discrimination. Undoubtedly, her fight will live on past her death.
"We are at last beginning to relegate to the history books the idea of the token woman." – Hon. Ruth Bader Ginsberg (1933-2020)
View Comments (8)
About the Contributor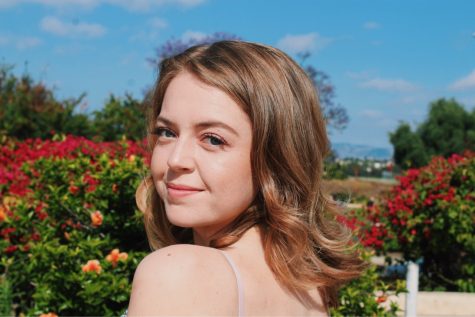 Averee Nelson, Digital Managing Editor, Staff Writer