Dr. Jennifer Brown and the Oxford AstraZeneca Vaccine Trial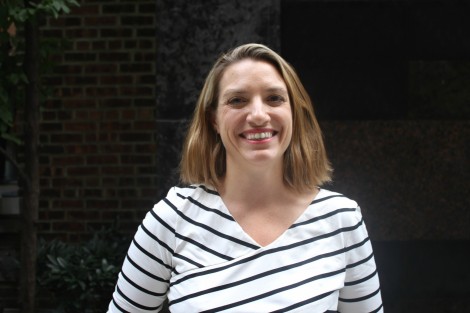 Reading Time:
6
minutes
Late last week I got the opportunity to interview Dr. Jennifer Brown, a Marymount professor and a recently accepted participant in the upcoming Oxford AstraZeneca vaccine trial.  Below you will find my entire interview with Dr. Brown as well as more information on the trail, how you apply to participate, what it looks like, and how she is feeling about all this.  
Shelby: How are you feeling going into this?  
Jennifer: Nervous! I've never done anything like this before. But I feel like it's a civic duty that people step up volunteer for something that could potentially be so life-changing for society. These studies pay nominal amounts for volunteering, and I think it's frequently people who need money who volunteer for these, and it's just another kind of instance where society exploits the poor to do the dirty work for everyone. I don't think that's right.
S: What are your expectations for it?  
J: I don't know! 33% of the participants get a placebo, and 66% get the vaccine. The side effects from the vaccine are still being figured out, that's partly what the trial is meant to determine, so I could have nothing to a major reaction. I just don't know.
S: What do you hope will happen with this vaccine?  
J: I hope that it is effective, has low side effects, is easy to produce, and that it will be widely available quickly.
S: Are you nervous?
J: Yes!  
S: Do you believe it will work?  
J: I am glad that this is already a vaccine at stage 3, so there is already evidence that it will work from the earlier stages. But, a vaccine only has to have 50% efficacy for it be considered useful (the flu shot is at about 60%). So they are also measuring whether it perhaps makes the illness less deadly if you still get it, which is I think what they have shown with the flu shot.
Dr. Brown has had one screening with a computer, one over the phone, and then an hour physical where she was screened in person. They then gave her about 30 pages of information on the vaccine and scheduled her first shot (there are two) at the end of the month. She may back out at any time, so in the meantime she is reading all of the information and trying to keep up with the news about the trials.
She is still unsure about information to come and says, "I'll know after I've done all my research, I guess. The information I really want to know (did I get the vaccine? the placebo? Did it work?) I won't know until after the trial; it's a two-year trial." 
S: What are your perceptions of the vaccine?  The group doing them?  
J: This is through a group in New York that runs vaccine trials. They have long been doing work on the HIV Vaccine. But the vaccine itself is the one that has been developed at Oxford University. It is simultaneously being tested throughout the US, Europe, and India as part of Stage 3.
S: How will the process work?  
J: I have a shot in early November and then one in early December. I have monthly visits where they take my blood. If I get ill, I need to come in where they will take my blood and monitor my symptoms by sending me home with a device that measures my temperature, breathing, oxygen, and pulse. 
S: How will this affect your teaching?  Have you been teaching about this at all?  
J: I suppose it will affect my teaching if I have an adverse reaction to the vaccine. I hope I don't! I have not been teaching about this.
S: Have you been told of any potential risks?  
J: Moderate risks are side effects of the vaccine — soreness, fever, etc. There's a serious neurological risk that has appeared in two patients so far of the thousands they have tested, so that is worrisome. If I back out, it will be if there is more or new information about that I think.
S: What are your thoughts moving forward? 
J: If this pandemic showed us anything, it is that public health is everyone's problem. All of our vaccines happened because ordinary people took risks for the greater good. I feel like it's a form of activism, too. This is a disease that has inordinately affected the poor communities of color in our city; this is something I can do to help.
S: Do you have any information to give me about the group, test, anything?  
J: It's the AstraZeneca vaccine out of Oxford. It is one of several vaccines at Stage 3. Anyone who is interested in participating in a trial can fill out a pre-screener at https://www.coronaviruspreventionnetwork.org/ 
S: You said it was a 2-year trial? Will you be in their system for that long/getting administered a vaccine for longer than after your December shot?
J: It means that they will be checking my blood for two years. The vaccine is only administered once. It's to check for long term antibodies and/or side effects.
S: If new information comes out, what kind would it have to be in order for it to make you want to back out?
J: If more volunteers develop this serious neurological condition, that would be enough for me to back out.
S: What type of person are they looking for for this trial?
J: All types — they want different ethnicities, age groups, risk levels, and comorbidities. If you are giving a vaccine to the general population, you need to know how it will affect all types.
S: Have you had COVID? Known anyone with COVID? 
J: No, and yes, several — family members and friends, and some who died from the disease.
S: Will this opportunity take you away from anything? Will you be able to teach? Will you have to quarantine or do anything differently? 
J: No, I've read that some volunteers felt ill for a day or two after the vaccine so I scheduled it for a Friday where I would not need to teach or anything. Otherwise, I do not need to do anything differently.
S: If you have a family, how do they feel about your decision to do this? Your friends? Parents? Co-workers?
J: I have a mother who is nervous, a spouse who is supportive, and children who are a little nervous too, but they are young (9 and 6). I haven't really talked to my colleagues about it. The sad part of the pandemic is that so many of us are working apart right now. If we had been in the office, I likely would have discussed it with them. 
---
On Clinical Studies the Coronavirus Prevention Network says: "The Ad26.COV2.S investigational vaccine is being developed to prevent or lessen the severity of COVID-19, the disease caused by Severe Acute Respiratory Syndrome Coronavirus-2 (SARS-CoV-2). The Ad26.COV2.S investigational vaccine includes bits of genetic material copied from the spikes of the SARS-CoV-2 virus. The goal is for the body to be immunized against COVID-19. The investigational vaccine does not contain the actual virus and cannot cause COVID-19. The ENSEMBLE study aims to test Janssen's investigational vaccine in many different populations across the globe."  
This vaccine is investigational and being developed by AstraZeneca to prevent COVID-19.  
Should you decide to volunteer, you should expect a before, during, and after period.  
Before you join the study, contact one of the participating research sites and they will tell you about the research.  You may be asked personal questions before coming into the research site to help determine if the studies that are open are a good fit for you.  You will be given written information about the study, and you will have a detailed discussion with the study staff to assist in making an informed decision about whether you want to join the study or not. You will be required to come into the research site for 10 or more visits over 1-2 years. In some of the antibody studies, the study staff will come to you via mobile transportation unit.  If you join, the study staff will determine if you are eligible to join.
During the study, most studies require coming into the research site for 10 or more visits over 1-2 years.  Every study involves getting injections or infusions. You might get the study product we are researching, or you might get a placebo.  When enrolled in the study, you will be asked to keep track of how you feel for about a week following each infusion or shot.  Volunteers will not be exposed to the SARS-CoV-2 virus as part of the study. These are studies of preventive vaccines that we hope will keep people healthy.  If you become infected with SARS-CoV-2 and become ill with COVID-19, the study staff will work with you to make sure you get the care that you need.
After the study, you may be asked if you can be contacted again for another study and the results will be disseminated to all participants and their communities without any identifying information.
Leave a Comment
About the Contributor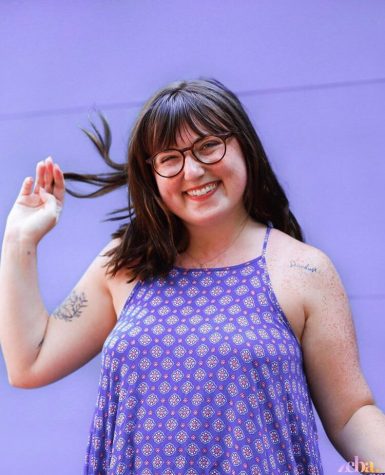 Shelby Hall, Copy Editor, Guest Writer