The Magic of Blackness: A Review of "Lovecraft Country"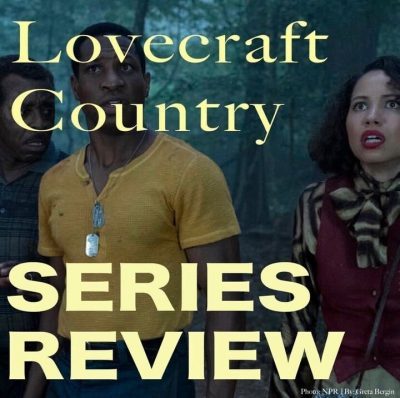 Reading Time:
3
minutes
Over the recent years, there has been a surge of film and T.V. shows produced by black creatives that have received rave reviews, from Jordan Peele's academy-award winning film Get Out (2017) to Issa Rae's Emmy-award winning HBO series Insecure (2016-). Since the pandemic impacted the world earlier this year, I feared there would be a decline in black-produced content on cable television, even though streaming services have seen a rise in it. This all changed once HBO announced their new drama series, Lovecraft Country (2020).
Based on a novel by Matt Ruff, Lovecraft Country was developed by Misha Green and executively produced by Jordan Peele, J. J. Abrams, and Ben Stephenson. This ten-episode series is about an African-American Korean War Veteran, Atticus 'Tic' Freeman (Johnathan Majors), who returns home to Chicago to search for his missing father, Montrose Freeman (Michael K. Williams) in Ardham, Massachusetts. He travels cross-country with his friend-turned-lover, Leticia 'Leti' Lewis (Jurnee Smollet), and his uncle George (Courtney B. Vance), co-creator of "The Safe Negro Travel Guide", a guidebook that lists the public places where black people are welcomed during the Jim Crow era, with his wife Hippolyta Freeman (Aunjanue Ellis). Throughout their journey, the family encounters racism, death, magic, wizards, monsters, and time machines that transport them to worlds where they meet their ancestors and discover their true identity. 
To say this series is "magical" is an understatement and Green's contributions as a black female producer should not be overshadowed by the genius minds of Peele, Abrams, and Stephenson. 
Despite the high profile names associated with the show, what intrigued me more was the fact that it was a historical period piece, particularly centered around the Jim Crow era, and did not only focus solely on the racism and brutal attacks African-Americans faced during that time. As I delved into each episode every week, I was exposed to a world of supernatural events that centered around a sacred book (The Books of Names) and powerful bloodlines that date back to slavery when the spell book's original owner and slavemaster, Titus Winthrop, raped Attitcus' great-great-grandmother Hanna. But, more importantly, Lovecraft Country shows the magic of blackness.
Historically, most often when black people are seen in horror movies, they are the first to die within the first ten minutes. Yet, this all-star ensemble combatted this stereotype by making the black actors the protagonists and heroes of the story. Not only did Green translate the twisted horrors within H.P Lovecraft's fictional work into the show, but it featured the themes of internalized homophobia, identity crises, and trauma-related to the African-American experience and incorporated storylines associated with Korean folklore and Native American two-spirit people.
My favorite episodes of Lovecraft Country are "I Am." and "Rewind 1921." "I Am." focuses on the exploration of the mind, body, and soul within black women and black mothers. After George's death, Hippolyta travels to Ardham with her daughter, Diana, to get the truth behind his mysterious death. When she returns back to Chicago to drop off Diana with the answers she needed, she goes on another quest to The Winthrop Observatory to use the time machine, but when Atticus follows her there, they both experience complications within the time portal. While Atticus gets stuck in the future, Hippolyta travels to Paris in the 1920s, where she befriends Josephine Baker and becomes her background dancer, then to the 1700s in Kingdom of Dahomey, where becomes apart of an all-female warrior tribe, lastly to the present, where she is reunited with George where she expresses the struggles of being a black woman, a mother, and a wife. As a black woman myself, what stuck with me is how she was able to establish her identity, purpose, and self-worth within each environment she was in. Also, it was refreshing to see a black woman's love for astronomy and quest for knowledge, which ultimately allowed her to be transported to different dimensions and the representation of plus-size bodies in nude scenes.
"Rewind 1921" was by far the most emotionally draining and heartbreaking. With the use of the time portal, the cast is transported back to the Tulsa Riots of 1921 as Atticus, Leti, and Montrose search for The Book of Names. The trio learned that the book, along with Atticus' relatives, were burned down at Atticus's grandmother's home. While the episode relives the traumas Montrose experienced as a child when his father abused him for his flamboyancy, it captivates the destruction committed by white terrorism in Tulsa's Greenwood District, also known as "Black Wall Street". 
Lovecraft Country may be one of the best tv shows to premiere in 2020, especially while during self-quarantine. It truly encapsulates the idea of black people taking back what's ours. What we were told to fear, what we were punished for practicing, what we were attacked for believing in: Afro-American spiritualism and "magic", whether you believe magic is real or not.
Production for season two of Lovecraft Country has not been announced, but I would not be surprised to see the show nominated for multiple awards for the 2021 award season.
Check out the official trailer for Lovecraft Country here: https://www.youtube.com/watch?v=XuMF1-2aQv8
Check out HBO's official Lovecraft Country podcast here: https://www.hbo.com/lovecraft-country/podcast
Leave a Comment
About the Contributor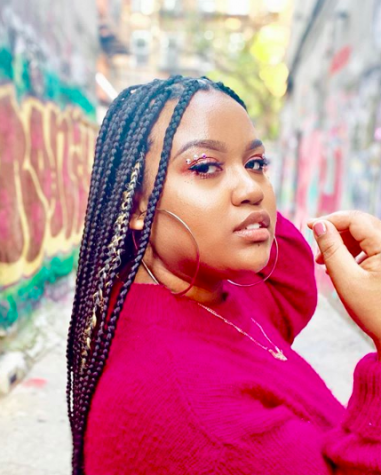 Imani Rivera, Website and Social Media Manager