Native American Heritage Month
Reading Time:
2
minutes
The month of November is all about paying tribute to the rich ancestry, culture, and traditions of Native Americans. Remembering them for their sacrifices their people made to be accepted and have this month to honor them. 
This month is all about paying the necessary respect to hardships Natives have faced, how they have overcome it, and what positive contributions they make every single day to society.  According to the National Native American Heritage Month's online publication, the first "American Indian Day" in a U.S. state was declared on the second Saturday in May in 1916 by then Governor of New York Charles S. Whitman. Several states celebrate the holiday on the fourth Friday in September like Illinois for example, legislators enacted such a day in 1919. Presently, several states have designated Columbus Day as Native American Day, but it continues to be a day we observe without any recognition as a national legal holiday.  In 1990 President George H. W. Bush approved a joint resolution designating November 1990 "National American Indian Heritage Month." Similar proclamations, under variants on the name (including "Native American Heritage Month" and "National American Indian and Alaska Native Heritage Month"), have been issued each year since 1994.," recognizing not only the Native American but the Alaskan Native people who were always early advocates and continue to be advocates for rights every single day. 
Dr. Stephen Criswell, Director of the Center of Native American Studies from the University of South Carolina Lancaster stated and I quote "So much of American culture is Native American culture; so much of our history is Native American history.  If we want to understand what it means to be an American, we have to take an honest look at how Native and non-Native Americans have interacted over the centuries.  Moreover, the culture of indigenous Americans is both ancient and vibrant, historic, and dynamic."
To honor this month there are ways to celebrate and to recognize this month MMC is hosting a few events and having opportunities to learn more about this unique culture. MMC's Office of Student Development and Activities (SDA), Sustain MMC, Magick Circle, and the Student Activities Advisory Board (SAAB) have organized a lineup of virtual events for the College community to celebrate and commemorate First Nation cultures and history: 
Wednesday, November 25: The Magick Circle: Spiritual Appropriation
Follow @The.Magic.Circle on Instagram to learn more about spiritual appropriation in the forms of burning safe and the art of smudging. 
Honoring Native Roots, MMC discovered the land in which Marymount Manhattan College sits was previously inhabited by the Delaware tribe (also known as the Lenape tribe). In honor of Native American Heritage Month, the Office of Student Development and Activities, dining services provider Chartwells, and the Student Activities Advisory Board have organized a lineup of events for the MMC community, including a "Self Explore NYC" series.
Leave a Comment
About the Contributor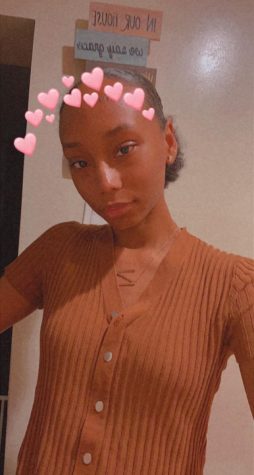 Najla Alexander, Crime Reporter/Features Editor
Najla Alexander is the Features Editor and Crime Reporter for The Monitor. She is Majoring in Digital Journalism and Minoring in Forensic Psychology. Her...