Terrible but Feel-Good Movies for this Holiday Season
Reading Time:
3
minutes
Holiday cheer is in the air! The smell of peppermint in coffee, seeing Christmas lights and decorations everywhere you turn, and watching the terrible but feel-good holiday movies Netflix puts out every year. Every year around the holidays, especially Christmas time people are looking forward to what Netflix puts out whether they are movies or TV shows. Let's see what we are in store for this Christmas time. 
Jingle Jangle: A Christmas Journey
This winter tale delivers a musical adventure about an inventor and toymaker, Jeronisous Jangle (played by Academy Award winner Forest Whitaker), who is a father and a husband. His invention was stolen by his very own apprentice, Gustafson (Keegan-Michael Key), and it is up to his granddaughter, Journey, to save the day. Containing mostly an all-black cast shows little black girls everywhere that they are represented in Christmas movies and musicals.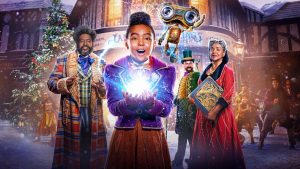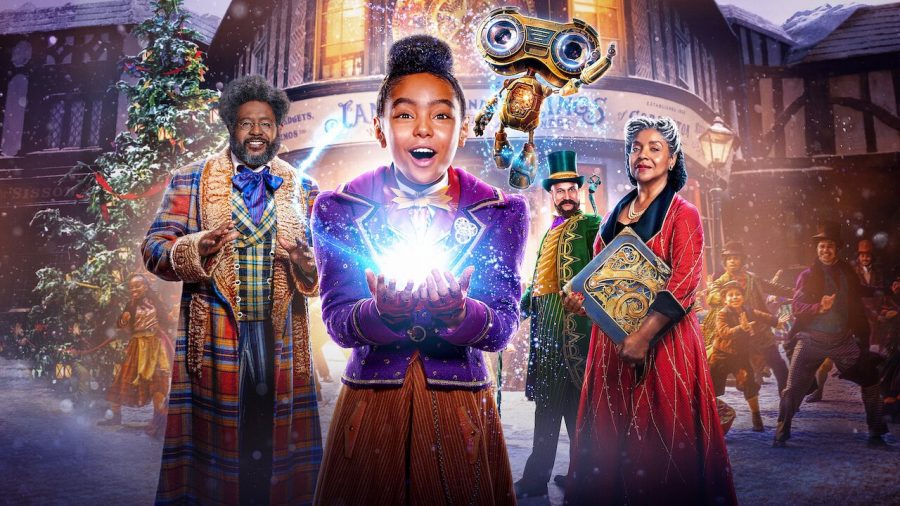 Operation Christmas Drop
If you have seen one cheesy rom-com you have seen them all and this film is no exception. It is about a congressional aide, Erica (Kat Graham, better known for her role as Bonnie Bennett in The Vampire Diaries), who is requested to go to a military base to find out cut excessive spending and where all the money is going. She is trying to prove to her boss she has what it takes for a promotion causing her to work harder than anyone in her office. But when she is sent to the Pacific, she finds out the true meaning of her job, appreciating the little things of Christmas, and possibly finding love with co-star Andrew Ludwig (Vikings and The Hunger Games) who plays Captain Andrew Jantz.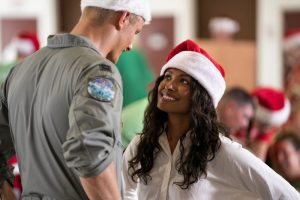 Dash and Lily 
In a New York TV short series based in the age of cell-phone technology, two people get to know each other by passing around a little red notebook through the heart of the City. They eventually unveil who they are and daring one another to step out of their comfort zones. Changing how they see the world around them and bringing out the best in one another in the end. Not your most conventional rom-com, but one that would have you hoping you find the same little red notebook in a bookstore in the heart of the City.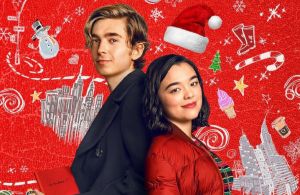 A Cinderella Story: A Christmas Wish
The overplayed Cinderella story of the orphaned girl who is raised by her wicked stepmother and sisters that prevent her from achieving her goals and always plotting to make her life miserable and theirs better. This is no different, a girl named Kat Decker (played by Laura Marano) is an aspiring singer who is trying to weave her path to success, and has a side job of performing as a dancing elf where she meets mystery guy, Dominic Wintergarden (Gregg Sulkin) who sweeps her off her feet but has no idea who she is.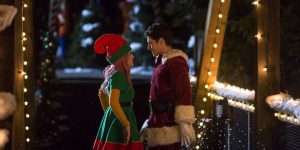 Netflix put out an ensemble of movies and TV shows that hit that right amount of cheesiness,  cuteness, and adorable-ability… or was just plain terrible. However, you still watched these flicks anyway because watching these movies brings that warmth of Christmas time. Especially in a time where we might be able to see family watching this brings those happy memories of when you were together in your family. Reminding you that you may be far apart but you will always be connected through your memories. 
View Comments(1)
About the Contributor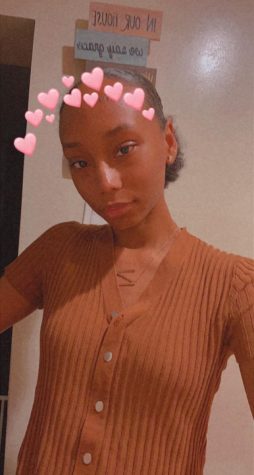 Najla Alexander, Crime Reporter/Features Editor
Najla Alexander is the Features Editor and Crime Reporter for The Monitor. She is Majoring in Digital Journalism and Minoring in Forensic Psychology. Her...