Film Review: Dash and Lily
Reading Time:
3
minutes
Holiday romantic movies tend to be formulaic and predictable every year. It's common to see your average love story where the big city girl moves to a small town and falls in love with the barista. Maybe you've watched the Christmas movies where the best friend who helped the love interests get together was Santa Claus all along. It's all so monotonous. The good thing is, Netflix's new eight-episode limited series, Dash and Lily, is far from your average love story. 
Dash & Lily is a romantic comedy television series based on the young adult series Dash & Lily's Book of Dares by David Levithan and Rachel Cohn. These authors are also New York Times bestselling authors of Nick & Norah's Infinite Playlist. The story follows Dash (Austin Abrams), a teenager who hates Christmas, and Lily (Midori Francis), a 17-year-old girl, with lots of personality, who wants to find love. 
When Lily leaves a red notebook full of challenges on her favorite bookstore shelf, The Strand, she doesn't expect someone so different from her to take on the challenges. Dash, in a bad mood during the holidays, happens to be the first guy to pick up the notebook and accept her dares. Both Dash and Lily know nothing about what the other looks like, nor do they have any information besides what is written in the notebook and passed between the two of them. Even though they don't know much about each other, while we are taken on the whirlwind romantic adventure that is Dash and Lily, they discover so much about their dreams and desires while also being thrown all across New York City as they continue their adventures.
The romance itself is already an attention grabber, but what works so well about Dash and Lily is their accurate representation of New York during the holidays. As both Dash and Lily embark on adventures all over the city, they are taken to less traditional areas of New York during the holidays. A great example of this is when Dash travels all the way to Dyker Heights from the Upper East Side to experience the residential light show or when Lily goes to an underground club to see a Jewish punk band called the Challah Back Boys. At no point in the show does the duo stop by Times Square, the Rockefeller Center, or any other major tourist attractions to make some cheesy romantic gesture. 
Diversity in Dash and Lily goes much further than the physical location. Dash & Lily consists of a diverse cast that resembles the different cultures seen in New York City. We have Lily, a half-Japanese girl in a multigenerational household, Lily's brother being outwardly gay and proud, and classmates and side characters who are Latina, Black, Indian, and everything in between.
The real backbone of the story though is the relationship between Dash and Lily as well as the characters themselves. Dash and Lily consisting of such three-dimensional characters create a story that is far beyond refreshing this holiday season. Dash comes from divorced parents and carries the hardships of spending the holidays alone. Lily, being comfortable in her outgoing personality, still struggles with the trauma of being bullied in real-time. Because of this, Lily works to challenge Dash into opening himself up to happiness and fun again while Dash is here to challenge Lily to have real experiences, and to do it while not caring what other people think about her. 
Dash and Lily is a perfect holiday rom-com about two different people finding themselves through each other. It's a show that puts a spin on the festivity of the holiday season while also giving the audience the chance to live vicariously through its characters. Dash and Lily is truly a treat and it's definitely worth the binge. 
Dash and Lily is streaming now on Netflix.
Leave a Comment
About the Writer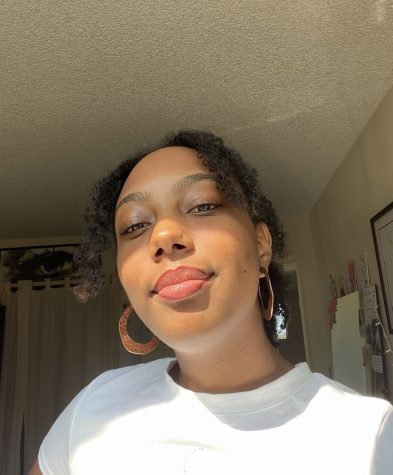 Rayiah Ross, Social Media Manager
Rayiah Ross is a senior majoring in digital journalism and minoring in creative writing. She has a focus on cultural criticism and social commentary.