The Cultural Impact of Twilight
January 5, 2021
Reading Time:
3
minutes
The global phenomenon of Twilight is a force to be reckoned with. The 2005 novel was praised for its portrayal of common teenage emotions but criticized for its character development and plot. When the first film in the supernatural series hit theaters in late November of 2008, critics worked hard to give their strident opinions on the franchise, but fans worked harder. Twelve years later, Twilight is still one of the most popular movies, grossing more than 400 million dollars, while over 100 million copies of the books have sold with translations into 37 different languages. The Twilight Saga went down as one of the highest-grossing film franchises in history with a total of $1,363,537,109 earned over the entire series. Twilight has impacted this generation while also influencing the direction of young adult literature, fan culture, pop culture, and romantic fantasy.
Twilight introduces seventeen-year-old Isabella "Bella" Swan, who moves from Phoenix, Arizona to Forks, Washington. She is endangered after falling in love with Edward Cullen, a 103-year-old vampire frozen in his 17-year-old body. The series continues on with New Moon, Eclipse, Breaking Dawn, and Midnight Sun. 
Despite being criticized by the media for the representation of Edward and Bella's toxic relationship, Twilight relies very heavily on female empowerment. In fact, the director, author, screenwriter, and star of Twilight were all women. Of course, this isn't a feminist film in any way, and there are definitely flaws in projecting abstinence, religion, and race, but this series has still been such a staple part of our generation. Why is that?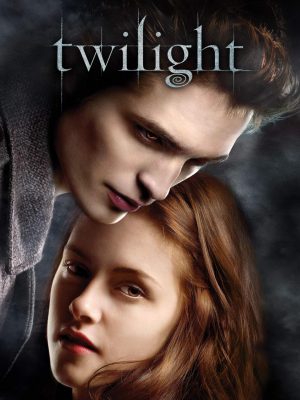 "Twilight was the first book I read that catered to my interests: young female escapism," explained Micaela Tompkins (class of '23). "Twilight was also the first time that the heroine of a story wasn't' super muscular and athletic. She was just a girl that had strong wits and a lot of agency."
From a marketing standpoint, Twilight was the first successful movie marketed towards young girls in a way that paves the path for other franchises to follow. Twilight proved that using a young girl who isn't someone that needs to be saved with this "princess culture" can still be palatable by a consuming audience.
"If I'm being honest, I think Twilight set the tone for other young adult "YA" fantasy novels. I don't think The Hunger Games or Divergent would have existed without the fantastical romance the Twilight created," Tompkins continued.
The Hunger Games (2012), The Mortal Instruments (2013), and Divergent (2014) were other books to film YA adaptations that came soon after Twilight ended. Riding the wave that Twilight created, these films were very popular in their prime time, but fizzled out as YA became tiresome to audiences. And were all directed by men. It's even fair to say that shows like The Vampire Diaries and True Blood were only possible because of Twilight's impact. 
Today, more common YA book to film adaptations are less fantastical and more realistic. YA tends to deal more with social concerns as you see a rise in films like Love, Simon, To All the Boys I've Loved Before, and The Hate U Give.
"Twilight came out at a time when I was in an awkward stage in my life and I didn't really know how to talk to people. It was a real omg, that's me, moment when I got to see Bella as this awkward teen but also a love interest," explained Celina Chase (class of '21). "You have a character that seems so mundane and people love her. There's this interesting moment in Twilight because Bella sees herself as someone that isn't special, but outside of Twilight, in Midnight Sun, we find out that no one else sees her that way. I like that a lot because I think we all feel that way sometimes."

Overall, Twilight's cultural impact is a positive one. Sure there are faults with the plot and some character decisions are questionable, but we're all still watching over 10 years later. There was a sense of joy in the movie theaters back in 2008, and that feeling has been carried with audiences every time they turn on the film, no matter where they are. Twilight is important because it influenced readers in 2008, it changed the culture of contemporary media, it created cult fan culture, and it created a new direction for pop culture, but most importantly, it took a fictional experience and elicited feelings that are real and true. Twilight, in all, is so much more than a vampire movie.