2021 Inauguration of the 46th President
Reading Time:
2
minutes
Today, January 20, 2021, Former Vice President Joseph R. Biden, Jr. and Former California Senator Kamala Harris were sworn in as the 46th President and the 49th Vice President of the United States. History has been made with Vice President Harris becoming the first female, the first black and Asian American to become Vice President. 
The inauguration looked different this year, with the ongoing COVID-19 pandemic ravaging the world. The usual very large crowd of spectators was replaced by the Field of Flags on the National Mall, representing the Americans who could not attend in person that normally would given different circumstances. Despite the damper in celebration activities, the spirit of the speakers, performers, and President Biden was not dampened. Lady Gaga and Jennifer Lopez graced the nation with their beautiful renditions of our National Anthem and "This Land is Your Land/America the Beautiful" in Washington, D.C. Speeches of hope and unity were spoken with true conviction and integrity to the American people and the world. Amanda Gorman, an African American poet from Los Angeles, Calif., at just 22 years old made records as the youngest poet in history to recite at the Presidential Inauguration. Gorman recited her poem: "The Hill We Climb" which wholeheartedly reminded us of the power we all possess in upholding our democracy and humanity in this nation. President Biden's choice of Gorman as the Inaugural poet was no mistake. Her reading mirrored images of what President Biden had previously instilled upon us as priorities for his presidency such as the reunification of our nation. Gorman recited how we must lay down our arms so we can reach out our arms to one another. President Biden's speech following his swearing-in showed the compassion, determination, integrity, and honor he has towards rebuilding and protecting our nation. "I will be a President for the people," he remarked, meaning he will advocate for every single American, no matter who they voted for. 
Today marks a break in what many felt was a shade of darkness, with much brighter days ahead for the American people. It is time for us to unite, and no longer divide or incite division. After the events of January 6th, we have now gone from a moment of deep hurt to one of profound hope.
Leave a Comment
About the Contributor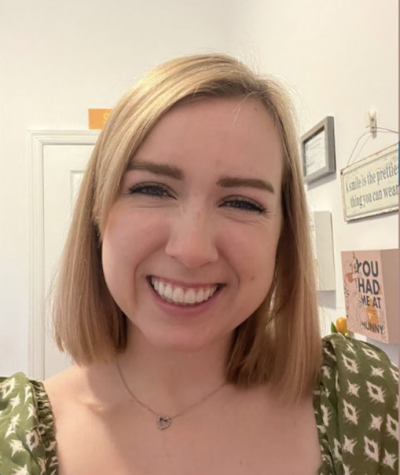 Gabrielle Fiorella, Editor in Chief
My name is Gabrielle Fiorella. I am a senior double majoring in Digital Journalism and Cinema, Television and Emerging Media with a minor in International...