The Best Sweets To Get Your Sweetheart (Or Yourself) This Valentine's Day in NYC
Reading Time:
4
minutes
For most people, one of the first things that come to mind when thinking about Valentine's Day is all the sweet stuff. Chocolate, cupcakes, even sweet-smelling rose bouquets. While this year, you may not be able to go on your annual date with your partner or brunch with friends, you can easily pick up a sweet treat for carry-out. Here are some of the best Valentine-themed and festive desserts you can find. 
Donuts from The Donut Pub (West Village, Astor Place)
Pick up any pink-frosted or strawberry-topped donut at The Donut Pub for a festive and delicious snack this Valentine's Day. The most iconic menu item? The croissant donut, which is flakey and sugary on the outside, and soft and buttery on the inside. 
Rose croissant from Ladurée (Soho, Midtown East, Midtown West)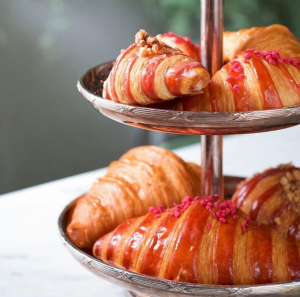 Sticking to the croissant theme for a minute, there's nothing more romantic than starting your Valentine's Day with Ladurée's rose-infused croissant. With pink ribbons of flavor wrapping around the delicate pastry, it looks as beautiful as it tastes. Pair it with a rose latte, and you'll have a dreamy morning. 
Heart-shaped macarons from Ladurée (Soho, Midtown East, Midtown West)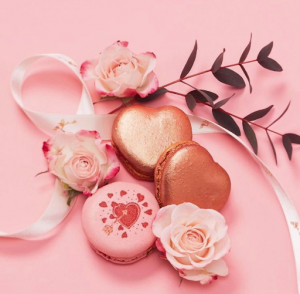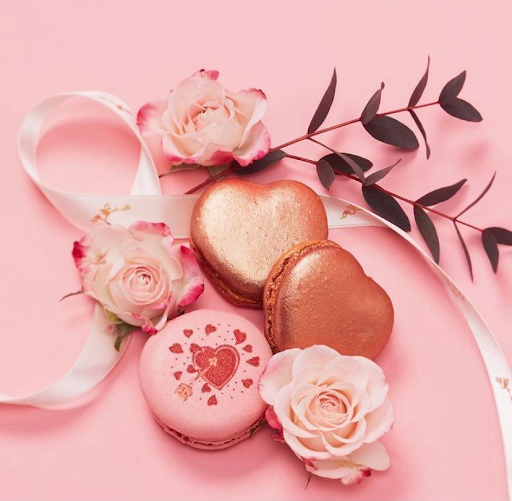 Another mention of Ladurée in this list, I know, but it had to be included – macarons are the perfect alternative to chocolate, if that isn't your thing, since you can still have the same experience of dainty bite-sized sweets in a pretty pink box. These macarons are heart-shaped just for the holiday, so don't be late. (While we're at it, let's just establish that anything pink or rose-flavored you can get at Laduree is the perfect Valentine's Day purchase.) 
Miniature cupcakes from Baked by Melissa (Multiple locations in Manhattan)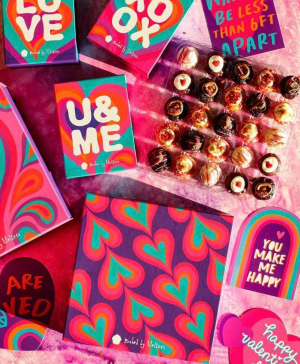 Another great alternative to the tried-but-true tradition of chocolates and truffles, Baked by Melissa has long been known for tons of flavor packed into tiny, bite-sized cupcakes. You can pick any assortment of flavors you'd like, but if you want to stick to the theme, get any of their Valentine's Day cupcakes in one of their holiday boxes. 
Red velvet cake from Milk Bar (Multiple locations in New York City)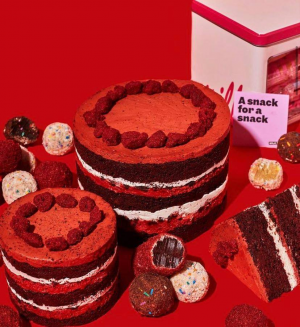 Do you have a lot of roommates to share the love with? This is the perfect pick for you. Milk Bar's iconic red velvet cake comes in two sizes – a smaller portion for a small group, and a larger one, if you have a large family (or just a few roommates with a major sweet tooth). Be sure to order as far in advance as possible, as these do sell out. 
Assorted Sweets From Dylan's Candy Bar (Multiple locations in Manhattan)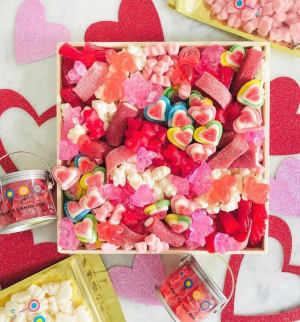 Are you or your Valentine the type that hates chocolate, but drools over sour candy? This is the spot for you. You can mix any candies you want into a grab bag here, the possibilities are endless. But, of course, if you want to be cute – try to stick to strawberry or cherry flavors for that pink-and-red look. Dylan's also carries varieties of chocolates too. 
Gummy candies from Sugarfina – (Midtown, Financial District)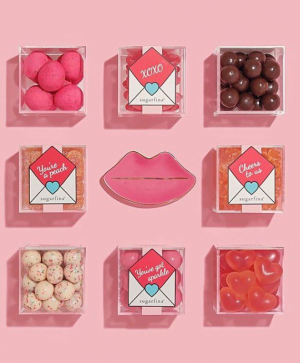 Why have I seen these candies literally everywhere on social media since 2017, yet to this day I have no idea why they gained so much popularity so quickly? I don't have the answer. But are these totally delicious, and absolutely adorable in their little packages? Yes. Yes, they are. And they're perfect if you want just a casual little gift to give with a single rose or note if you're trying to come off more "chill." Or, if you're like me, they're perfect if you need to control the amount of candy you have under your roof to avoid cavities. 
8)  Pink Pudding from Magnolia Bakery (Multiple locations in Manhattan)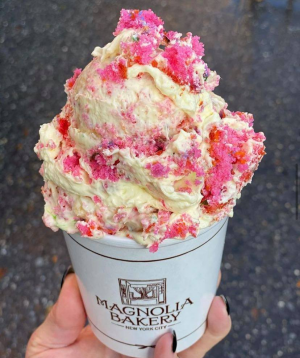 If this wasn't your first idea when you saw the title of this article, you probably don't spend as much time scrolling food blogs on Instagram as I do. Magnolia Bakery's iconic pink pudding is back for Valentine's Day this year. A creamy, cold banana-pudding base is blended with pink confetti cake to create soft, pillowy comfort in a cup. You might have to wait in line for this one if you go to their iconic Rockefeller Center store, so head to their Midtown East, Upper West Side, NoHo, or Grand Central locations if you can. 
Leave a Comment
About the Contributor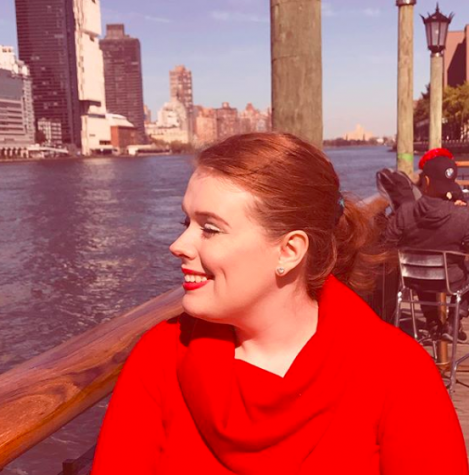 Meg Masseron, Features Editor