No More "Black Pain" Movies
Reading Time:
4
minutes
Mostly, all you ever see from streaming platforms like Netflix and Amazon Prime is the portrayal of Black men and women in America and the horrors of what they live through every single day. The fear of being a target because of the color of their skin. Continually not being accepted by society because of years upon years of racial injustice and prejudice by a system that is never on their side. 
Enjoying movies and TV shows is a way to escape the reality of our lives. Not thinking about the struggles and problems we have to face in our current reality. As two Black people in America always coming face-to-face with deaths in the Black community in reality and having to see them on screen, does not give us time to heal from recent deaths that are always affecting the community. The amount of "Black Pain" we see in movies circulating when the astronomical number of police-involved deaths are still occurring day-to-day is astonishing. 
The term "Black Pain" movies are movies, where Black men and women are in leading roles where the main obstacle of the story is overcoming oppression and the main villain always being racism.
In recent light, Derek Chauvin, the police officer who killed George Floyd, who was a black man and a father, was found guilty of "second-degree unintentional murder,third-degree murder as well as  second-degree manslaughter in Minnesota." These charges are a step in the right direction of justice for the Black community, but this is found to be more about accountability than justice. 
A Black TikToker and his friend uploaded a video discussing how they were tired of seeing all of these Black Pain movies. Where in any time period a Black person is subject to racism and prejudice. For example: Precious (2009), The Help (2011), Django: Unchained (2012), 12 Years A Slave (2013), Fruitvale Station (2013) and most recently Two Distant Strangers (2021). The Black community never sees their people play roles that have no connotation to racism, but instead everyday problems.
All anything White Hollywood seems to know and enjoy putting out is the trauma and pain Black people go through on a daily basis. This leaves Hollywood profiting on this pain and trauma because all that society seems to believe is Black people only deal with racism and never deal with any other normal, moral dilemmas. After the Black Lives Matter movement, Black Pain movies went from a subject matter to a genre. Movies like Sixteen Candles (1984), Clueless (1995), Legally Blonde (2001), or even 13 Going on 30 (2004) are about White teens and adults going through normal problems and coming of age stories but never seeing that applied to Black men and women. Some notable movies that feature Black men and women in a light that has nothing to do with racism or prejudice are movies like She's Gotta Have It (1986), Seventeen Again (2000),  Zapped (2014) and even Dope (2015). These are examples that show young Black people of many ages having normal everyday problems and worrying about if their crush likes them back or not. 
Producers like Spike Lee and Jordan Peele never shy away from Black traumatic pain, but they are telling the story how it should be, written by Black writers. This topic has been discussed before in The Importance Behind Black Horror Films where being Black in America can truly be a nightmare and racism is the underlying monster in the films. Not taking away the Black people do have problems outside of racism, but showing the importance of Black horror genre written and produced by Black writers. 
Jordan Peele's US (2019) and Get Out (2017), are great examples of movies that transform Black pain into Black horror, but not every producer after him seems to hit the mark. In the wake of some of those other black horror movies, comes Them (2021). Produced by Lena Waithe and premiering on Amazon Prime Video, the limited series follows a Black family moving from North Carolina to Los Angeles as part of the great migration of the 1950s. With their arrival, the family is met with graphic and blatant racism and racist violence.
This show misses the mark almost entirely with its execution of mixing terror with speculative fiction. While it aimed to serve the purpose of being like those other movies that successfully showcase black horror as a genre, instead it creates racial trauma as the genre. At one point, one character hallucinates her younger daughter's hair lit on fire by a hot comb, while another envisions the ghost of a blackface performer. Both of these scenarios, overall, serve no purpose other than mindlessly displaying black pain and trauma. 
The consequences of this, of course, are major amongst Black audiences because their only representation in media is seeing themselves being killed, but it also affects Black actors as well. With such a large market for Black pain movies, Black actors are starting to feel like their only place in the entertainment industry is playing in Black pain movies. 
Take Octavia Spencer for example. She has starred in many films including The Help (2011), Hidden Figures (2016) and Self-Made (2020) which are all movies surrounding the Black experience. Back in 2016, she told Dev Patel in Variety's Actors on Actors interview: "And right after I did The Help I was all excited about the possibilities that would come, and 90% of the roles [offered were] a maid. And I'm thinking, I just played the best damn maid role written. I don't have a problem with playing a maid again, but it has to top this one – and none of them did."
Another actress is Marsi Martin, she recently broke the record for becoming the youngest executive producer in Hollywood history. Marasi Martin, a two-time winner for the 2021 NAACP Image Awards, starred in ABC TV sitcom Black-ish  and Little (2019).  She told Holywood Reporter and her response was tweeted, "I have a couple of rules when you come into my office. When you come into my office, don't give me this — I don't do no Black pain. If it's Black pain I don't go for it because there's so many films and projects about that, so that's not who I am. I want to make sure that it is diverse and real in its own way." Her response being tweeted out let people know in the industry that from now on this is what she will be working on or not. 
More Black actors and actresses are recognizing that this Black Pain genre is vital to show the reality of many Black Americans, but not the only narrative being shown. By not participating in Hollywood projects where the main subject is Black trauma to show White Hollywood that is not the only thing to happen to the Black Community. 
View Comments(1)
About the Contributors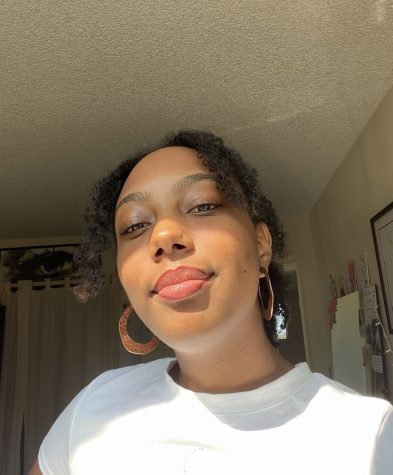 Rayiah Ross, Social Media Manager
Rayiah Ross is a senior majoring in digital journalism and minoring in creative writing. She has a focus on cultural criticism and social commentary.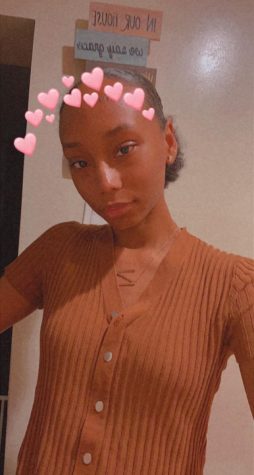 Najla Alexander, Crime Reporter/Features Editor
Najla Alexander is the Features Editor and Crime Reporter for The Monitor. She is Majoring in Digital Journalism and Minoring in Forensic Psychology. Her...