Shining a Spotlight on MMC's Post-Baccalaureate Programs
Reading Time:
2
minutes
Marymount Manhattan College offers two Post-Baccalaureate Programs: Biology and Speech-Language Pathology. Biology feeds into various degrees and Speech-Language Pathology is regarded as more niche. Post-Bac Programs are non-degree granting programs designed for college students who wish to fulfill science prerequisites for medical, dental/speech-language pathology graduate programs or other science-related professional programs. These two programs offered at MMC are very personalized for students that already have a bachelor's degree, compiling with the undergraduate courses to contribute to their undergraduate records. The program is extremely flexible and specific to each student enrolled, with the college specifically looking at the goals of each student and tailoring their education and schedules to them, and each student is able to take as many or few classes as they prefer to. These qualities also add to how MMC's Post-Bac program stands out from other colleges' programs. Other qualities include there being no GPA minimum for applications and the fact that MMC looked at every program in the city that was not a full program to set a pro-credit rate that was lower than other schools such as Fordham, NYU, Columbia and Hofstra. For MMC alumni, it's an even more reduced rate. MMC prides itself on the price of the program and the fact that they provide this amazing educational opportunity to students. 
If you're interested in applying, the application process is pretty simple. There is a specific student portal for Post-Bac students where all required materials would be submitted. Both sections of the program require transcripts and applications are reviewed with the perspective of Post-Bac students and their experiences after undergraduate school. The right fit in the program is also heavily considered because you'd want to feel comfortable in your program and so would the institution you're applying to! Advising forms and recommendation letters also are required with applications for both programs. 
As of now, there aren't any more Post-Bac programs being considered to be added to the roster, but there could be room in the future for more. The faculty has brought up this program to lift up students and they are very happy with the results so far, priding themselves on the feedback the program has received, such as 2019-2021 Biology Post-Bac student Shaista Shoukat, saying "I joined the Biology Post-Bac program for the purpose of retaking science classes needed for med school. I wanted to enhance my application by showing I can improve in something that I once lacked in."  Shoukat adds that "Joining this program has been such a great privilege as I am receiving individual help whenever needed. Coming from a big college during my undergrad, I always felt lost in the big lecture halls. But at this program, I feel like I have finally found the right path and guidance." Applications are open and ready for you!  
Leave a Comment
About the Contributor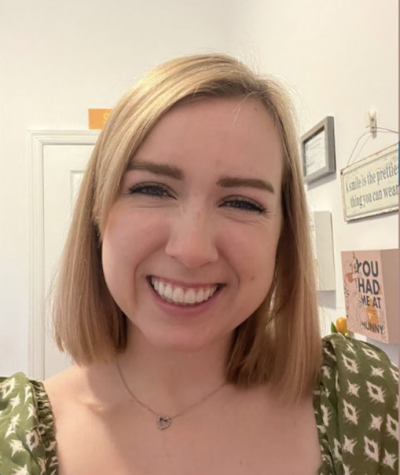 Gabrielle Fiorella, Editor in Chief
My name is Gabrielle Fiorella. I am a senior double majoring in Digital Journalism and Cinema, Television and Emerging Media with a minor in International...