New Semester, Same Pandemic: MMC Handles Covid-19
Reading Time:
3
minutes
As the Spring semester is going on full steam ahead, so is the Covid-19 pandemic that has devastated New York City. At the end of the Fall semester, the new concerning factor was the Omicron variant. It was a time of uncertainty and anxiety as the many possibilities began circling everyone's minds. Students were left wondering what the fate would be when classes start back up in late January, as the city faces a new set of rules and challenges, but how are we as a school adapting? 
Guidelines have vamped up with the quality of masks that should be worn, and the urge to get tested. As these protocols are becoming more serious, the resources become harder to attain for individuals because of the high demand and cost. Especially on college campuses, being able to adopt these new safety measures is critical for the safety of students, staff, and families. Marymount Manhattan student Elijah Hamilton (21) stated "I think everyone is doing a good job with mask-wearing, but it would be helpful to have the ability for more accessible testing." A common thought among students because testing is a key part to ensure the end of the covid spread. First-year student Claire Baillie (18) suggests a weekly or bi-weekly testing schedule. "I think offering weekly or bi-weekly testing would be beneficial because there are so few students as in, meaning the school could really control the numbers and be able to test everyone." Efforts like providing a place at the residence halls where you can pick up an at-home test, or picking up a mask that will give sufficient protection are actions that would be appreciated by many students. 
A common theme among the students interviewed was the requirement of proof of vaccination or the places where eating and drinking occur, just like the city mandate. The Nugent Lounge and The Commons are popular places for students to gather and enjoy a meal or a coffee between classes, get work done, and meet with their friends. These areas become populated with maskless students by the dozen, creating often unsafe situations. These are the areas where according to New York law, there should be proof of vaccination to be able to be maskless in these areas. In the cold few months ahead, the outdoor access to the terrace is not an option for those who feel more comfortable in open-air spaces, therefore this extra precaution would create an extra layer of comfort. It is important for us, as students, to have spaces where we can relax or take a breather in the middle of a hectic day, but the safety of each other should first be a priority. 
As a school, it is obvious that Marymount wants to be able to provide all they can to ensure students feel safe and protected from illness on campus and off. In talking with the health and safety team, they were extremely helpful in answering questions and listening to the ideas of the students to increase health and safety measures. With work still to be done, it was agreed upon that there needs to be a more accessible and responsive way for students to get tested. The best way we can prevent the spread of Covid-19 is to get tested! This past Monday, February 7th, a truck parked outside 71st street from the hours of 9 am -11 am to give PCR and Rapid tests to students who registered. Numbers have been low for similar events because of the busy and hectic schedules of students that may not be able to attend. Understanding this, the safety department was very receptive to the possibility of distributing rapid at-home tests at the residence halls as many students requested. Another idea they were open to was the distribution of medical grade masks on campus to give to those who can not access higher quality masks or respirators. Of course, there is no foolproof way to stop the spread of covid, but all of these efforts combined will create a much more comfortable and safe space on campus so students can focus on the work they are putting into their education and not on the stress of possible exposures. The safety team is extremely receptive to what we as students have to say, if you have a concern or an idea, reach out. 
The community here at Marymount Manhattan is that of dedication and resilience. We persevere through Fall 2021, and we will get through Spring 2022 with the same sense of responsibility for the health and safety of our peers and ourselves. As a college and community, let's be proud of our efforts in fighting the pandemic. Now for something that we hear far too much, but is very necessary, wash your hands, wear your masks, and of course, get tested!
View Comments(1)
About the Contributor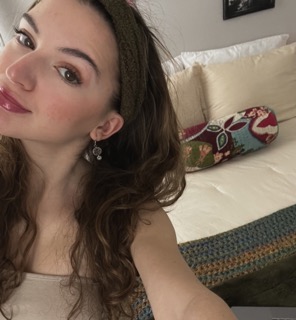 Elliott Case, Editor in Chief
I'm Elle Case, the Editor in Chief here at the monitor! I am studying Journalism and Communications and can't wait to see where this year takes us....