Suspect Arrested for Multiple Attacks on Asian Women
Reading Time:
2
minutes
On Tuesday, March 1st, a man attacked seven different Asian women in the span of two hours in Manhattan. The ages range from 19 to 57, NYPD is unsure of a motive, but in every case, the suspect would punch the victim in the face. The man is wanted for the hate crimes committed against these Asian women and on March 3rd 28-year old Steven Zajonc had been arrested and charged for such crimes. In accordance with CBS News, the suspect was not only charged with assault as a hate crime, but also charged with attempted assault as a hate crime, harassment, and aggravated harassment. The motive is still unclear with Steven giving no statements at the time of his arrest, but NYPD's Hate Crime Task Force is still undergoing an investigation to get to the bottom of this. 
More cases like the one above are causing more fear for the AAPI community in New York City. Fearing that they could just get punched in the face for walking down the street, there has been an uptick of hate crimes from last year throughout the city. "Reports of hate crimes against Asian Americans jumped 342% from 2020 to 2021, continuing a pattern from the previous year: Anti-Asian crimes increased 124% between 2019 and 2020. FBI data from 2020 indicated there was a 77% increase in Anti-Asian hate crimes, up from 158 in 2019 to 279 in 2020," in accordance with Spectrum News NY 1. The United States has been facing a non-stop rise in cases for hate crimes targeted toward the AAPI community and the community has had enough. In hard times like this, it is up to us to show support for those a part of the community and let them know that they are being heard. 
If you, a loved one, or someone close to you is being affected by this increase in hate crimes against the AAPI community here are some resources below to let you know you are not by yourself and to educate further on how to support these communities in need: 
https://stopaapihate.org/resources/
https://www.casatravis.org/aapi_community_resources
https://www.aacap.org/AACAP/Families_and_Youth/Resource_Libraries/AAPI_Resources.aspx
https://www.verywellmind.com/mental-health-resources-for-asian-pacific-islander-communities-5116843
Leave a Comment
About the Contributor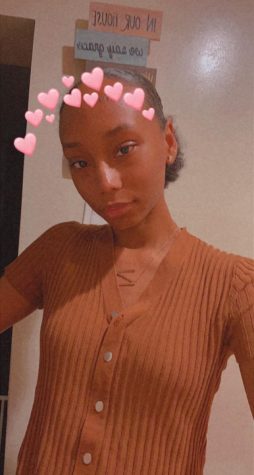 Najla Alexander, Crime Reporter/Features Editor
Najla Alexander is the Features Editor and Crime Reporter for The Monitor. She is Majoring in Digital Journalism and Minoring in Forensic Psychology. Her...