Man Accused of Killing 18 Women Claims Innocence
Reading Time:
< 1
minute
In the Dallas, Texas area, a man, Billy Chemirmir, is charged with killing 18 women in the span of two years and claims he is innocent. Chemirmir is accused of killing 18 elderly women in senior homes by smothering them with a pillow by using the lure of posing as a medical professional in order to get access to these facilities. 
In an interview, Billy Chemirmir claimed to deny all charges and in doing so told the local paper, The Dallas Morning News, that he is "100% sure I will not go to prison," in accordance with CBS News. Police allege Chermirmir used his position as a caregiver to gain access to senior homes to commit such crimes, but Chemirmir continues to stand by his word that he was innocent and was just at the wrong place at the wrong time. 
In March 2018, he was charged with capital murder for killing, Lu Thi Harris, an elderly woman, and he was indicted 11 times on counts of capital murder in May of 2019 amongst other accused crimes. The trial for the murder Lu Thi Harris was supposed to begin in April of 2021 but got delayed until November 19, 2021, where the judge declared a mistrial due to having a hung jury (jury could not reach a verdict). 
Upon hearing news of the mistrial, the families of the alleged victims were shocked to hear that the jury did not find him guilty. Now, Billy Chemirmir is in jail awaiting for a retrial for the capital murder of Li Thu Harris and families of the alleged victims are remaining vigilant in waiting however long they need to see this out. 
Leave a Comment
About the Contributor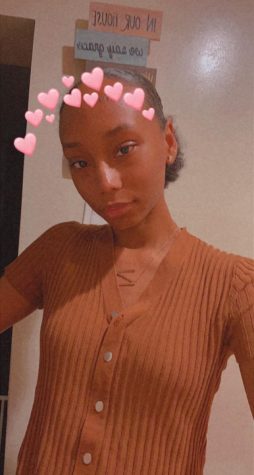 Najla Alexander, Crime Reporter/Features Editor
Najla Alexander is the Features Editor and Crime Reporter for The Monitor. She is Majoring in Digital Journalism and Minoring in Forensic Psychology. Her...