Zoe Kravitz Clarifies Comment Made in Batman Interview
Reading Time:
2
minutes
Zoe Kravitz plays Catwoman in the newest remake of DC movie Batman (1989), co-starring Robert Pattinson starring as the main role, Batman. If you haven't heard or seen the various news headlines already mentioning how Zoe Kravtiz was called "too urban" at an audition, well they are not true. Zoe Kravitz made a statement on Twitter mentioning how clickbait journalism is a problem, clickbait journalism tries to bring more readers in by exaggerating or withholding information to make it sound more appealing. In doing so, wrong and inaccurate information could be put out there all in order to get more foot traffic when the purpose of journalism is to put the truth out there for everyone. 
Zoe Kravitz calls this out when seeing the numerous headlines about comments she made in an interview when discussing how she previously auditioned for a small part in The Dark Knight Rises (2012), but the role was not given because the film was going in another direction with their casting choices. She discussed how times were different only 10 years ago as a woman of color in the acting industry and how things are changing for the better now. Just learn to take notice that 10 years ago words like "too urban" were thrown around a lot. Mentioned in her statement she wanted to make clear that she was not told that she was "too urban" to be in the film, but what was told her to by someone further down the edison making chain that they were not going "urban" on the role she auditioned for. Not blaming any of the casting team involved and believing they meant no harm that it was just a different time and grateful things are evolving now. 
Zoe then points out that in this day and age, we as a society consume so much media on a daily basis deciphering what is true or not when it comes to certain types of news, and the journalists who bring that information to the people their positions call for to always fact check information. In order to ensure what they find is true before putting it out there for everyone to read for themselves, there needs to be more reliable sources of information out there than just click-bait news.
Leave a Comment
About the Contributor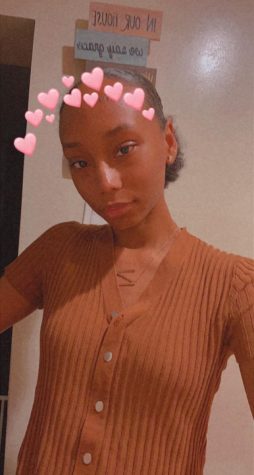 Najla Alexander, Crime Reporter/Features Editor
Najla Alexander is the Features Editor and Crime Reporter for The Monitor. She is Majoring in Digital Journalism and Minoring in Forensic Psychology. Her...