After Contentious Hearing Process, Judge Ketanji Brown Jackson Makes History as First Black Woman Confirmed to U.S. Supreme Court
Reading Time:
2
minutes
On Thursday April 7, Judge Ketanji Brown Jackson was the first black woman to be confirmed to the U.S. Supreme Court. Her confirmation comes after a contentious hearing process where she withstood questions from Senate Judiciary Committee members about her background, jurisprudence, and sentencing history. The televised hearings drew heated discussion about the increasing partisanship of the Supreme Court nomination process, with political commenters noting the attempts by Republican lawmakers to appeal to their constituents through lines of questioning that included her sentencing record on child pornography cases, personal and jurisprudent opinions of critical race theory, and her definition of womanhood.
When asked about the latter by Senator Marsha Blackburn of West Virginia, Judge Jackson responded that she could not provide an answer "in this context." After attempting to redirect Sen. Blackburn's line of questioning towards a semblance of legal relevance, Blackburn assessed Judge Jackson's response as "underscore[ing] the dangers of the kind of progressive education that we are hearing about." 
Sen. Blackburn, however, was not the sole legislator that used Judge Jackson's hearing as an opportunity to appeal to the Republican base. Senator Ted Cruz of Texas asked Judge Brown whether critical race theory, a cross-disciplinary legal and social theory that originated at Harvard Law School, informed her sentencing decisions. He then delved into the curricula of the private Georgetown Day School, where Judge Jackson serves on the board, even pausing to read selections from the popular children's book Antiracist Baby by Ibram X. Kendi. His line of questioning mirrored those witnessed at school board meetings nationwide, where parents frequently express concern over, or disdain for, the perceived indoctrination of their children with the legal theory through the form of educating them about bias, racial privilege, and the U.S.'s history of racial discrimination. 
Despite the Republican strategy of questioning Jackson on topics linked to contentious issues within their party's base, Republican Senators Susan Collins of Maine, Mitt Romney of Utah and Lisa Murkowski of Alaska voted in her favor, resulting in the evenly split Senate to confirm her 53-47. 
While receiving a standing ovation in the wake of the historic confirmation, Republican lawmakers were filmed preemptively exiting the Senate chamber. Despite attempts to characterize Jackson as a leftist-leaning judge who was solely nominated to "push this agenda of woke education," in the words of Sen. Blackburn, she will officially occupy Justice Stephen G. Breyer's seat in October. 
Leave a Comment
About the Contributor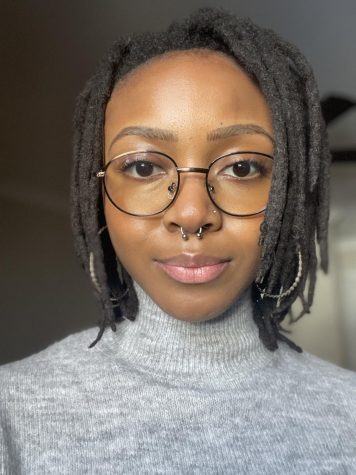 Monica Joseph, Head Copy Editor
Monica Joseph is a senior and Digital Journalism Student here at Marymount Manhattan College. She is from Maryland and is passionate about politics, art...