Two Men Allegedly Posed as Federal Agents Since 2020
Reading Time:
2
minutes
Two men, Arian Taherzadeh and Haider Ali, in their mid- 30s to early 40s, have been arrested for impersonating federal agents for two years. Both are accused of obtaining various handguns, weapons, and other related paraphernalia, "The FBI claims they used their false associations with the U.S. government to ingratiate themselves with members of federal law enforcement and the defense community," in accordance with CBS News. 
Going undetected for over two years they were able to gain access to members of the Secret Service and Homeland Security using fake credentials accounts, where they communicated with multiple agents as if they were actually federal agents working on various assignments. Gaining access to things no normal person would be able to unless they had to flash a badge. Furthermore, the two men used fake credentials to gain access to their apartment buildings' security system and security footage in hopes of not getting caught for a very long time.
One of the men, Taherzadeh, allegedly offered to buy a gun for a Secret Service agent assigned to the first lady's protective detail. That then placed multiple agents on an official administrative leave until the investigation ended to find out if any of them had any part in this with how close these two men got to the security detail of the first lady. This is one of the multiple instances of Taherzadeh and Ali, convincing secret services agents they are too agents by offering law enforcement paraphernalia to other agents trying to keep up with this big lie, the two were constantly seen in tactical gear with packages of law paraphernalia being sent to their apartments. In 2021, multiple witnesses reported seeing packages being delivered and unsure about their safety; they were reported but nothing was done about it. Their motive behind it is still unknown by law enforcement but an investigation is still ongoing, and any law enforcement that was in touch with these two men is being investigated as well. 
The question on everyone's minds is how and most importantly why were these two able to impersonate not only federal agents but secret service members as well as homeland security over the course of two years? The fake credentials somehow gained access to allow them to infiltrate multiple facilities allowing them to manipulate the security system and its' footage but there should have been more of an effort to check out reports made for their building of all these suspicious weapons going in and out constantly.
Leave a Comment
About the Contributor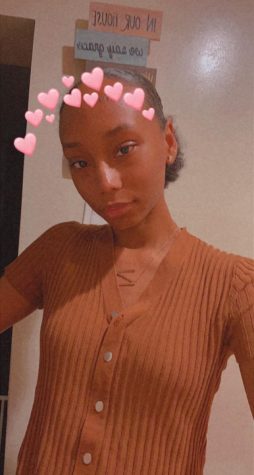 Najla Alexander, Crime Reporter/Features Editor
Najla Alexander is the Features Editor and Crime Reporter for The Monitor. She is Majoring in Digital Journalism and Minoring in Forensic Psychology. Her...