Abbott Elementary: Growing Pains Isn't Just For Kids
Reading Time:
3
minutes
Elementary school can be awkward. We've all gone through the uncomfortable stage of getting older and trying to fit in, but the ABC comedy, Abbott Elementary, proves that the teachers in elementary school are struggling just as much as the kids they teach. Created by and starring Quinta Brunson, formerly of A Black Lady Sketch Show, the series focuses on the faculty at an underfunded West Philadelphia public school where the teachers are going above and beyond to keep the attention of their students, gain funding for supplies, and work with their hilarious principal whose much more interested in TikTok trends that running a school. 
The show uses the mockumentary style popularized by The Office and Modern Family to tell the story of the administrators who work there while also capturing the chaos and inefficiencies of America's public school system. The mockumentary style also drives the most important aspect of the show: comfort and familiarity. Because many of us have had our own unruly elementary school experiences, the school setting is very familiar territory that we all have a personal connection to. You can take one look at the characters in the show and attribute their characteristics (whether that's good or bad) to real-life teachers and role models that you'd find in any public school.
Everyone's character type gets made fun of in Abbott Elementary, no matter their experience as a teacher. They joke about the senior teachers, including South Philly native Melissa Schemmenti (Lisa Ann Walter) who has obvious ties to the mafia while their old-school religious teacher, Barbara Howard (Sheryl Lee Ralph) is well respected, reserved, and absolutely hilarious at the same time. Politically conscious teacher Jacob (Chris Perfetti), is a young faculty member who never stops talking but is sure to make the audience laugh every time he starts a story that his coworkers beg him to hurry up and finish. Greg (Tyler James Williams), is a substitute teacher who has much to learn about children while also fighting a constant battle involving his role at the school and if teaching is worth anything to him. Janine (Quinta Brunson) is the teacher with a can-do attitude for just about any situation, even when things are entirely unfixable. And they all report to Principal Ava Coleman (Janelle James) who spends most of her time disrupting classes with her personal agenda and organizing her student files by how sexy their dads are. Pared with some of the most uproarious comedians are featured child actors with line delivery just as great as the adults.
Despite the antics of many outrageous characters, most of their jokes are grounded in realistic situations. Janine struggles to make a good impression at her open house, the formation of a gifted children program causes a divide amongst students and teachers, and new online trends cause disruption to the school that feels very timely in 2022. Even further, they don't ignore the struggles of being an underfunded public school in West Philadelphia. A majority of the students on-screen are Black and Latinx which is honest, not only to the location but also to underfunded schools in general. 
According to a study by The Century Foundation (TCF), The United States is underfunding its K-12 public schools by nearly $150 billion annually, robbing more than 30 million school children of the resources they need to succeed in the classroom. School districts with high concentrations of Latinx and Black students are nearly twice as likely to have a funding gap than districts with a minority enrollment of less than 50 percent. This causes an average deficit of more than $5,000 per student, the analysis finds.
Abbott Elementary is very honest with its portrayal of money deficit on screen, but their work doesn't stop there. Since the start of the show, ABC has partnered with Scholastic to become the first entertainment brand to provide underfunded schools with free book fairs. Participating schools include Philadelphia's Harrity Elementary –where Abbott Elementary is based on–- as well as Diehl Elementary, Bond Elementary, Dayton's Bluff Elementary, Freeman Elementary, Cortada Elementary, and Florence Griffith Joyner Elementary. Additionally, ABC is relaunching its Traveling Teacher's Lounge initiative, which provides teachers with books from Scholastic, classroom supplies, breakfast, and Abbott Elementary merchandise.
We can all agree that teachers are the driving force that prepares the younger generation to be the leaders of tomorrow. A child's first teachers are the people who will set the bar for learning and inspire them to be creative and work hard. Abbott Elementary proves itself to be candid in its portrayal of some of our biggest role models, while also finding the fun in the hectic lives of the world's least appreciated workers. Overall, Abbott Elementary truly is a love letter to all the teachers you've loved and even some of the ones you didn't. So if you're looking to reminisce on middle school antics without cringing on your part, this school of abnormal teachers is the one for you.
Leave a Comment
About the Contributor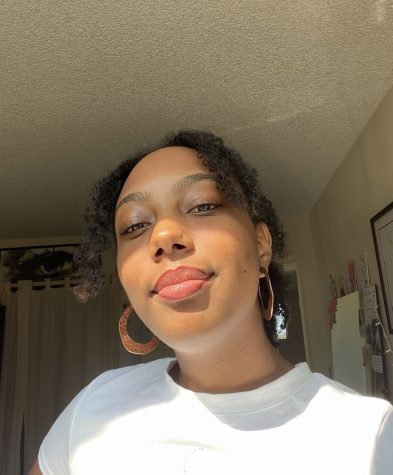 Rayiah Ross, Social Media Manager
Rayiah Ross is a senior majoring in digital journalism and minoring in creative writing. She has a focus on cultural criticism and social commentary.