The Women of Mexico Take to the Streets to Express their Outrage for More Women Ending up Missing and Dead in their Country
Reading Time:
2
minutes
The number of young women being harassed, abducted, and go missing has increased over the years, and authorities have been slow to bring the proper justice to the community that has long been suffering from this. Violence against women in Mexico is an issue that seems will never be resolved even after multiple protests from the community begging to be heard nothing is still done.
In accordance with the National Institute of Statistics and Geography in Mexico, "66.1 percent of all women age 15 and older have experienced some kind of violence in their lives. Forty-nine percent have suffered from emotional violence; 29 percent have suffered from emotional-patrimonial violence or discrimination; 34 percent from physical violence; and 41.3 percent of women have suffered from sexual violence. Of the women who were assaulted in some form, 78.6 percent of them have not sought help or reported their attacks to authorities." More than half of women in Mexico by the age of 15 have suffered through some type of violence in their lives that they feel they cannot report or get help because of the rising number of femicide (a legal term used to describe women who are killed due to their gender)persistent in their country. Also, even with legislatures and policies being put in place to help lessen the state of violence, those legislatures still do not help due to improper implementation. 
Hundreds of women peacefully protesting holding up signs reading: "Mexico is a Mass Grave", "No Harassment", and even "24,000 are Missing" chanting "Justice Justice", even taping up missing person posters as they walk signifies the huge amount of loss and violence they continue to endure. As stated by CBS News, "Killings of women have increased in recent years in Mexico, rising from 977 in 2020 to 1,015 in 2021. Disappearances of women remain high, with about 1,600 reported missing so far this year. Officials say 829 of them are still listed as missing, and 16 were found dead." 
The women of Mexico are tired of authorities not properly investigating cases involving young women who end up missing and their bodies found days later. After the death of 18-year-old law student, Debhani Escobar, the community of women in Mexico could not take it anymore when they saw how slow and ineffective investigators were handling her case. Debhani's body was found in a water tank next to a motel a taxi last dropped her off at after the taxi driver tried to make unwanted advances toward her. Despite, police searching that motel it was not until an odor started to come from their underground water tank was when they discovered Debhani. In accordance with CBS News, Nuevo Leon Governor Samuel Garcia made a statement over Facebook saying, "We are working very hard to address the causes of this problem and I will be very clear: to the rapists, and those who commit femicide, and all those who hurt the women of Nuevo Leon, know that we will find them and punish them to the fullest extent of the law." In response to authorities discovering Debhani's body, Garcia stated he would ensure that funding and resources will be increased to stop gender violence. Let's just hope it does take another young woman to be found dead to implicate action in response to the violence against women in Mexico. 
Leave a Comment
About the Contributor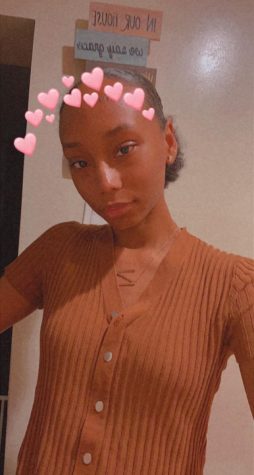 Najla Alexander, Crime Reporter/Features Editor
Najla Alexander is the Features Editor and Crime Reporter for The Monitor. She is Majoring in Digital Journalism and Minoring in Forensic Psychology. Her...