Emmett Till's Family Seeking Prosecution for Carolyn Donham who Cost Teens' Life After Falsely Accusing Teen of Improper Advances
Reading Time:
2
minutes
In 1955, almost 70 years ago, Emmett Till was chased, beaten, and lynched for pursuing unwanted advances toawrds a white woman that led his family to having an open casket at his funeral to show the world the horrors of being a young Black man in America. All due to a white woman's tear or "white tears" used a weapon to knowingly manipulate those around by exaggerating their interaction knowing the reaction the people around would have to a young Black boy even saying a simple sentence to a young white woman. 
According to a study done by the National Registry of Exonerations, "African Americans are only 13% of the American population but a majority of innocent defendants wrongfully convicted of crimes and later exonerated. They constitute 47% of the 1,900 exonerations listed in the National Registry of Exonerations (as of October 2016), and the great majority of more than 1,800 additional innocent defendants who were framed and convicted of crimes in 15 large-scale police scandals and later cleared in 'group exonerations.'"
Now in 2022, the family of Emmett Till is rightfully seeking justice from the woman they find responsible for his death, Carolyn Donham. Donham to this day was never brought to justice even after being named in a warrant for having a part in Till's abduction and the others involved, Donham's Husband and another, were acquitted of Till's murder stated by CBS News. 
The Till family is trying to carve a path of accountability using the warrant as that path due to warrants not expiring this could be a foothold the Till family was looking for to finally bring Donham and all those involved to court to finally get justice. Despite many roadblocks in trying to bring this case back into fruition with the case happening decades ago, witnesses dying, and Donham's husband and the other individual never being indicted on the kidnapping charges Carolyn Donham is the only one left that had a hand in Emmett Till's kidnapping who is still alive.  Even if the original warrant and right documentation was found clearly stating and naming Carolyn Donham in the warrant when taking the case back to court without witnesses there's no way to prove Donham's involvement due to the witnesses no longer being alive, as stated by ex-federal agent Killinger in CBS News. Despite what we know about the case today and who we know is involved in the kidnapping and death of Emmet Till, their family still may not receive justice after 67 years. 
To hear more about how even to this day white women use their tears as a weapon even if it is just for a TikTok trend check out this What's Trending piece! 
Leave a Comment
About the Contributor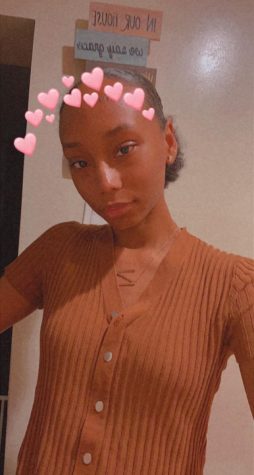 Najla Alexander, Crime Reporter/Features Editor
Najla Alexander is the Features Editor and Crime Reporter for The Monitor. She is Majoring in Digital Journalism and Minoring in Forensic Psychology. Her...