Serial Killers Being Swept Under the Rug?! Bodies of Men Being Dumped in Chicago
Reading Time:
3
minutes
The first few months into the new year and bodies of men are being pulled out of the Chicago River and Lake Michigan. Reports of these bodies being talked about on Twitter where body after body is being pulled out of the water and noticed the police are particularly quiet about everything. Even on TikTok content creators are telling their theory and speculation as to why police and even the media are being quiet about this whole case.
Leaving people wondering if there is a serial killer on the loose and what precisely the police will be doing about it. "Karen Conti, a trial attorney who represented notorious serial killer John Wayne Gacy in his death row appeals, said police aren't saying much," as stated in KTXS 12 ABC., "Nobody's talking about it, but it's an astounding amount of men, and it could be as many as 15 men in just over a year." Bodies of more and more men are being found along these shorelines disappearing after a night out who is never seen or heard from, with ages ranging from the 20s to 30s.
These men and their disappearances are believed to be linked to the 'Smiley Face Killings,' and those responsible are just recreating that style of killing today. Seven of which deaths were undetermined, and the rest were ruled either an accident or suicide, but those that were undetermined followed the same pattern as that of the 'Smiley Face Killings'. The timeline of the bodies being traced to the time of their death shows that it would have been too cold for any of the victims to be close enough to the water for their death to be a drowning. Confirming that most of the deaths were not close to be accidental and that there wereeven traces of a specific date rape drug in their systems. The 'Smiley Face' killings consisted of over 600 cases of young athletic type men being drugged, abducted, later tortured and killed to have their bodies dumped in water across multiple states. The suspect would leave behind symbols as a message to authorities, the main one    being a smiley face as a way to taint the police further saying, "Try and catch me." 
Due to the sheer number of bodies being discovered and how many in a short period of time, attorneys believe the cases are connected but with lack of any tangible or physical evidence authorities cannot provide a link between the cases. They do believe these murders then and now have to be orchestrated by multiple people or a group that share the same motive, and have the people of Chicago worried for their safety and their loved ones. 
In accordance with NPR, "More than one-third of homicides in America go unsolved… Every year, more than 5,000 killers get away and are still walking the streets. " The ability for police to solve these murders and the local political system on a state by state basis have made it observable how much they put homicide clearance rates on the back burner. If homicide rates were a focus in cities like Chicago or even New York City there would be a significant decrease of unsolved murders as well as catching those responsible. Allowing the citizens of these cities to feel safer, even if it's a little bit just knowing their local police force is actively trying to lower the "murder curve", instead of not addressing issues when cases like this one come to light and causing even more panic in a time where people are constantly on edge.                                                                                                                                                                                                                                                                 
Leave a Comment
About the Contributor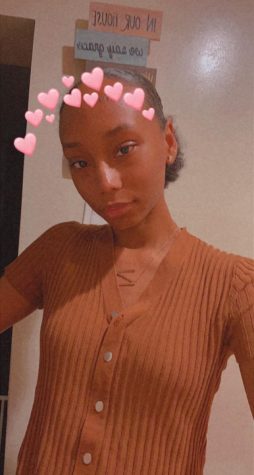 Najla Alexander, Crime Reporter/Features Editor
Najla Alexander is the Features Editor and Crime Reporter for The Monitor. She is Majoring in Digital Journalism and Minoring in Forensic Psychology. Her...