Black Films/ TV Shows to Look Out For
Reading Time:
2
minutes
In honor and in celebration of Black History Month, here is a list of films and TV series celebrating Black writers, directors, actors, etc., and their work. Allow this time to appreciate and recognize such outstanding work surrounding the struggles of the Black community but taking into account the other messages about what it means to be a Black person today. 
The 1619 Project (2023 TV series) 
The new Hulu series is based on the work by Nikole Hannah-Jones, Pulitzer Prize-winning journalist, about slavery and how the legacy of slavery had an impact on society, race, the justice system, democracy, and even music today.  
Black Panther: Wakanda Forever (2022)
In wake of King T' Challa's death played by late Chadwick Bosman, his sister, Shuri and the kingdom of Wakanda must protect their nation from malevolent outside forces and usher in a new era for Wakanda. 
Till (2022)
The 1955 story of Emmet Till and how he was brutally beaten and lynched, so his mother made a decision to expose the real dangers of racism and what it did to her son. 
The Woman King (2022)
This film featuring Viola Davis is about an all-female warrior clan during the 17th-19th centuries that protected the African Kingdom called Dahomey; they were women abducted by slavers, and one leader turned them into fierce warriors. 
Harriett (2019)
This film tells the story of Harriett Tubman and her challenging journey back and forth on the Underground Railroad. 
Just Mercy (2019)
It follows Michael B. Jordan playing Stephenson following his early career in the South trying to fight to get inmates off od death row, which lead to the Equal Justice Initiative. 
Hidden Figures (2016)
The brilliant minds of the Black women in NASA behind the launch of astronaut John Glenn, their stories (Katherine Johnson, Dorothy Vaughan, and Mary Jackson) are portrayed by Taraji P. Henson, Octavia Spencer, and Janelle Monáe. 
Malcolm X (1992)
A biopic featuring Denzel Washington showcasing the life of civil rights leader Malcolm X and his death directed by Spike Lee. 
Crooklyn (1994)
A young girl has to grow up and mature quickly in her small neighborhood in Brooklyn when it comes to learning the true meaning of family, life, and loss through many challenges life throws at her. 
Leave a Comment
About the Contributor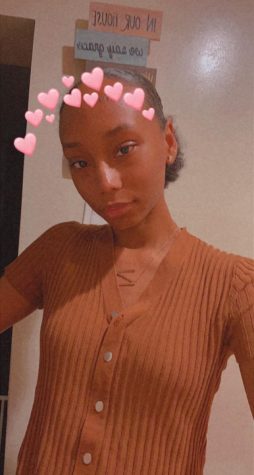 Najla Alexander, Crime Reporter/Features Editor
Najla Alexander is the Features Editor and Crime Reporter for The Monitor. She is Majoring in Digital Journalism and Minoring in Forensic Psychology. Her...