Michigan State Shooting: How Many More Shootings Will it Take to See a Change?
Reading Time:
3
minutes
Nearly two months into the new year, there have already been 67 total mass shootings in America, according to the Gun Violence Archive. Mass shootings are one of the main contributors to gun violence, with over 600 shootings ending the year 2022, leaving not only devastated families across the county but making it harder for students or anyone to feel safe anywhere, including their college campus. 
Ten days ago, on February 13, a mass shooting occurred at Michigan State University in East Lansing. Upon the police and campus officials finding out about the reports of shots fired, students were directed to do their best to run, hide, and fight for their lives. 
Tragically, three students were killed, "Arielle Anderson, a junior from Grosse Pointe, Mich., Brian Fraser, a sophomore, also from Grosse Pointe, and Alexandria Verner, a junior from Clawson, Mich., were killed inside school buildings." Five others were injured; the suspect in the shooting was identified as 43-year-old Anthony Dwayne McRae. McRae, when confronted by police, ended his own life through a self-inflicted gunshot wound off campus. Police discovered McRae had "two 9 mm handguns, eight or nine loaded magazines, and 50 rounds of loose ammunition," as stated in Lansing State Journal. 
In lieu of the shooting, classes were canceled for the rest of the week to allow their students time. Still, soon they and many others were angry at what just happened to them and what continues to happen to so many people and decided to protest against gun violence at their state capitol, to make change happen with gun control reforms. 
The aftermath of the shooting led people to go to social media to share their stories better and show the life-threatening situation they had to endure by sharing videos of what their estimated four hours had looked like before police and help arrived on TikTok. Not to mention a survivor, Jackie Matthews, a now 21 years old senior attending MSU, has experienced not one but two mass shootings in their lifetime nearly a decade apart, and nothing is being closed down about gun violence in America. As Matthews stated in the NY Post, "I am 21 years old, and this is the second mass shooting that I have now lived through..The fact that this is the second mass shooting I have now lived through is incomprehensible," Matthews exclaimed in a TikTok video she shared. Advocating for more gun control and that the time for prayers is passed, legislation must be enacted for action to happen. 
In response to the families of the loved ones and the students protesting and speaking out about gun violence, President Biden in response in a statement in USA Today, "Biden said he and his wife, Jill are praying for the three students killed and the five students fighting for their lives after last night's shooting. Our hearts are with these young victims and their families, the broader East Lansing and Lansing communities, and all Americans across the country grieving as a result of gun violence. Too many American communities have been devastated by gun violence. I have taken action to combat this epidemic in America, including a historic number of executive actions and the first significant gun safety law in nearly 30 years, but we must do more."
President Biden wants Congress to enact a bill where it requires background checks on any and all gun sales, the banning of assault weapons, and tries to close if any at all loopholes in the system made to bypass background checks or even store guns safely. The bill is called the " common sense gun law reforms" and it even tackles holding the gun manufacturers liable for allowing weapons meant for war on the street. 
We need change and that starts with reform.
Leave a Comment
About the Contributor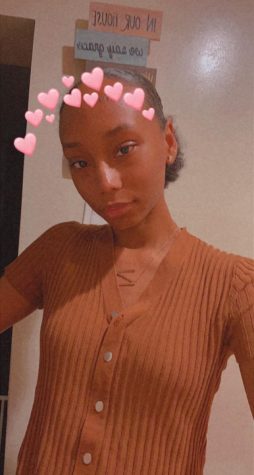 Najla Alexander, Crime Reporter/Features Editor
Najla Alexander is the Features Editor and Crime Reporter for The Monitor. She is Majoring in Digital Journalism and Minoring in Forensic Psychology. Her...