EDMUND DE WAAL EXHIBITS NEW ART: THE POWER OF ART IN CONVERSATION
A review of Edmund de Waal's exhibition at the Frick Collection, "Elective Affinities"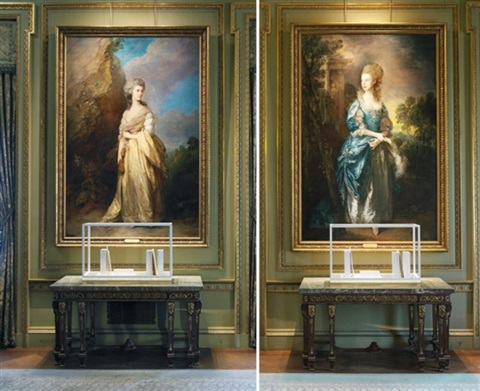 Reading Time:
2
minutes
On Manhattan's Upper East Side sits a manor house turned museum that reminds visitors of a Manhattan lost to history. Built in 1912, the Frick Collection served as a family home to Industrialist Henry Clay Frick, a successful businessman and a passionate art collector that used his fortune to fill his home with art and artifacts. Upon his death, Frick instructed that the house be turned into a museum so that people could experience his masterful collection, and after the death of his wife, the museum was open to the public in 1935. Now, visitors can walk through the home as if they were Frick himself, experiencing the collection exactly as it was when he resided there. Walking through rooms and hallways surrounded by such splendor is a transportive experience that allows you to step back into another time and lose yourself in the beauty of it all. 
During his lifetime, Frick collected and exhibited some of the finest art in the world at his home, so it only makes sense that the museum should continue to do so as Frick would have wanted. This summer and fall, the Frick Collection is showcasing the work of the contemporary sculptor Edmund de Waal, whose modern sculptures pose a fascinating contrast with the historical works they're among. Known for his work with ceramics, de Waal has become notorious for his unique porcelain vessel sculptures, which he designs in response to the historical setting he showcases them in. The Frick Collection is de Waal's first installation of this nature in the United States; however, he has also exhibited such sculptures at two historic estates in England, Waddesdon Manor and Chatsworth House, and has found that his pieces converse well with historical sites. This exhibition, "Elective Affinities," leads you through the Frick Collection in a way that you have never experienced before, and the contrast between modern and contemporary art forces you to interact with the collection in an entirely new way. Whether they are positioned in a gallery surrounded by master paintings or placed underneath an 18th-century French table, de Waal's pieces are all placed with purpose and to visually represent a theme or feeling within the classic works they parallel. Upon entering the large West Gallery where the exhibition begins, you are immediately met with a table situated in between masterworks, that holds two vitrines of black cylindrical porcelain vessels placed side by side, fittingly titled Darkness to Darkness. The master paintings hanging on the walls of this gallery are rich in deep, saturated colors, and depict subjects as equally powerful as their aesthetics. Suddenly, de Waal's dark sculptures seem to become pieces that are as passionate as the figures in Goya's, The Forge, or as haunting as the trees in Corot's, The Lake, both hanging near the sculpture. The sculpture is now an extension of the artwork, as de Waal intended it to be, saying that "these installations…are pauses and moments of reflection about identity, about the collector about the place, about the art."
This is just one example of how despite the drastic difference between de Waal's work and the artwork at the Frick, the pieces are still able to converse with one another and help the viewer to experience the artwork in an even more affecting way. Whether you are visiting the Frick to see de Waal's sculptures or simply to see the permanent collection, you will experience both with an appreciation of their unexpected relationship, just as de Waal intended. Experience this conversation of art for yourself now through November 17th at the Frick Collection. 
Leave a Comment
About the Contributor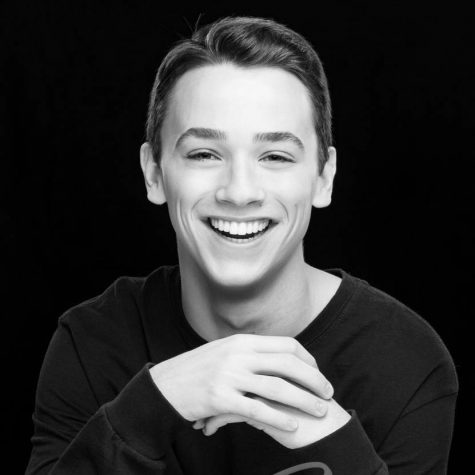 Cross Nelson, Staff Writer