Saving Your Dining Dollars: A Guide to Financial Responsibility
Reading Time:
2
minutes
Dining Dollars are a useful way to alleviate the costs of living in New York City. By sectioning off a portion of your resources exclusively for food, you avoid having to worry too much about it. However, impulse spending, lack of planning, and high food costs mean that many students end up blowing through their dining dollar accounts. Here are five ways to save your dining dollars, and therefore save money overall. 
1) Make a budget
Check your balance and see how much you have. Once you know this, you can do the math. This helps you figure out the biggest or smallest amount of money that you can spend through the week, month, or semester. Depending on how many dollars you chose to start with, you may have enough to cover anywhere from one to all of your meals for the day.
2) Utilize deals
The Café on Carson Hall's fourth floor offers meal deals to help students save money. You can get breakfast for $3,  lunch for $5, and dinner for $8. Your options are limited to what the meal deals entail, but it's a good way to make sure you aren't spending too much money. Breakfast and lunch at the Café especially can end up costing less than ordering at Starbucks or Morning Star. 
3) Plan out your meals
Planning your meals ahead of time is a good way to conserve dining dollars. This helps you avoid impulse spending since you have a list of exactly what to get ahead of time. A good way to do this is to go down to the C-Store and check what they have and form a "grocery list" of sorts based on what you need. At the 4th Floor Café, you can plan out your meals by looking at the schedule that the staff emails monthly.
4) Choose your food wisely
Some kinds of food stay in your stomach for longer, so that you don't feel hungry as quickly. Complex carbs like whole grains, or proteins like meat or tofu tend to last longer. (So does oatmeal, and it lasts a long time so you can keep it in your cabinet forever!). Avoid simple sugars and processed carbs (white bread, doughnuts, chips). This can help you save dining dollars because you end up buying less food. 
5) Save and share
Some of the restaurants on the dining dollars plan give large amounts of food that you can either split with a friend or save for a second day. Going out with a friend and ordering a shareable meal means that you only have to pay for half of it. If you want to eat alone, you can always have leftovers for lunch or dinner the next day. Morning Star Café has plenty of shareable options, and Midnight Express's burgers are good enough for two meals. Additionally, you can share some refrigerator essentials with your suitemates (splitting the cost of milk, eggs, etc.) Overall, you spend less this way because you don't have to pay for each individual meal.
Leave a Comment
About the Contributor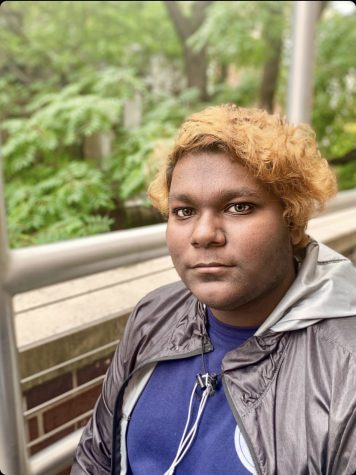 Neil Gunnion, Staff Writer