Mount Vernon Museum Entices Attendees with Murder Mystery
Visit the 18th Century NYC Hotel
Reading Time:
2
minutes
Halloween is just around the corner and many places have already begun to set the scene for the spookiest and most candy-filled holiday. Living in New York, it can be extremely difficult to find fun and safe activities to do for the holiday, especially while also living on a strict budget. 
Many places throughout Manhattan are holding fun events to kick off the celebration. One event most are looking forward to is taking place at the Mount Vernon Hotel and Garden, located at a historic building on 421 East 61 Street featuring rooms like the Ladies Parlor, Lower Hall, Garden Gazebo, along with five other rooms. The museum was built during the late 1790s and was used as a carriage house, but was then turned into a hotel in 1826. The museum's setting is meant to bring the visitors back in time to the setting of the hotel, which provides, "a country escape for New Yorkers living in the crowded city at the southern tip of Manhattan" (Mount Vernon Website). 
This year, the museum has decided to spruce up the rooms to incorporate a Murder Mystery themed activity for its visitors. The workers plan to create a game that is "loosely based on a historic newspaper account, an unidentified skeleton has been discovered at the Mount Vernon Hotel" (Mount Vernon Website). The visitors will have to walk throughout the museum with nothing but a lantern for light while searching around throughout the area for numerous amounts of clues in order to solve the mystery. Although the museum's theme for this year might seem slightly mature, Mount Vernon Museum has made sure not to include elements that would restrict the age while still trying to keep it spooky for all ages. Their website states that the museum is "Appropriate for adults and families with children 10+" (Mount Vernon Website). 
They plan to show off the exhibit on October 20th, 26th, and 27th at 6:15 pm and 7:30 pm on the following dates. The museum does require a reservation so make sure to purchase tickets early. Having beautiful locations like the Mount Vernon Museum holds amazing games and activities for people of all ages every year really help everyone get excited for holidays by giving them so many different ways to celebrate them!
Leave a Comment
About the Contributor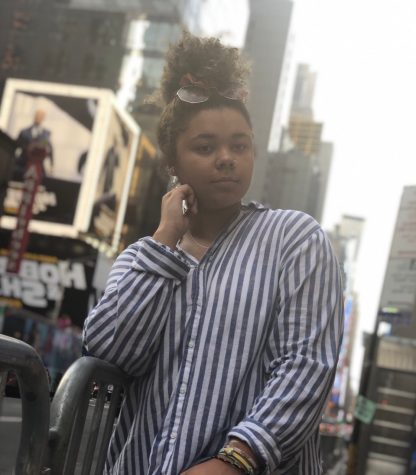 Aryana Lee, Copy Editor