Growing Up in The School Shooting Era: What It Is Like to Endure This Fear
November 2, 2019
Reading Time:
4
minutes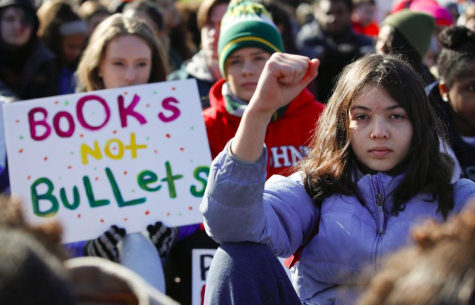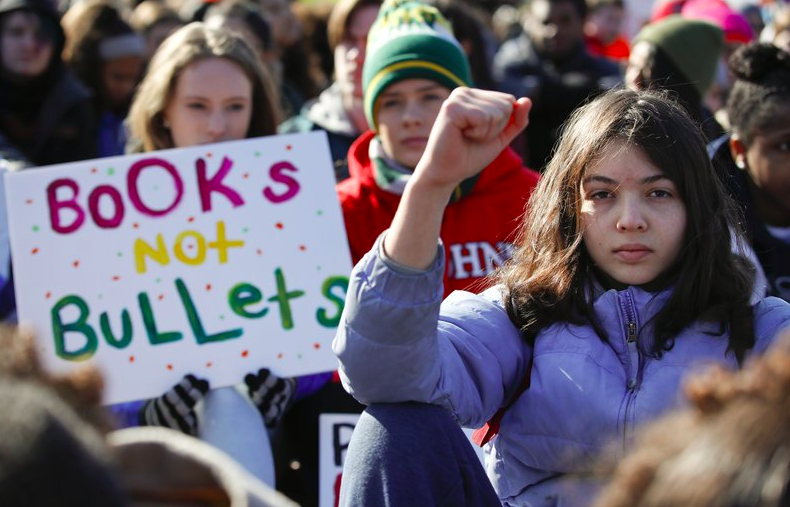 The pathway to self-discovery is hard enough, and when you add living in an era where mass shootings are nearly an everyday occurrence, sometimes just getting through one day free of anxiety is hard enough. 
It seems as though the members of "Generation Z", those born in the mid-1990s to the early 2000s, carry an ongoing stereotype with them wherever they go. Sometimes seen as weak or even "triggered" by other age groups, but what do you expect from a generation of kids that learned how to adequately hide from a school shooter before they even got the chance to learn how to solve their multiplication tables?
Living just 10 minutes from Columbine High School, Junior Theater Performance Major Willow Samu recalls the effect that the infamous tragedy had on her upbringing in her Colorado community. 
"While I might not have been born until 5 months after the Columbine shooting, I remember it still has an immense impact on every period of my adolescence. It wasn't a topic we would shy away from in school at all, and every anniversary we would stop our classes to talk about the effects that still lingered with us. There was even a special service at the church my dad worked at, literally called Columbine United Church, which was one of the first churches to respond when the tragedy occurred."
For so many nowadays, there's a crazy intertwined connection to some type of mass shooting and the trauma that arises from that event should be treated with the same respect and validation as trauma that comes from other tragic events.
"Every time I walk into a space, my mind automatically goes to where the best emergency exits are– it's like an anxiety tick. I'm trying to get better with it, but I'm sure that I'm not alone when it comes to having these thoughts," said Samu.
Growing up and trying to find yourself in any day and age has its own specific obstacles and proves constantly challenging. However, for a generation of kids that have spent their whole sentient lives with the looming threat of mass shootings, there is an added stress that past generations just don't seem to fully understand. In the past year alone, there have been a total of 387 mass shootings in the United States, according to massshootingtracker.org, and the number of days since a mass shooting sits at a steady zero.
"I think I realize it (the difference in living experiences) the most when I hear my parents talk about how they grew up because they used to be able to hop on a plane and go anywhere. The difference from one generation to the next is so vast." Said Maddy Nortz, a Senior Strategic Communications and PR Major. 
In fact, trauma from mass shootings in this day in age doesn't even have to stem from having a type of tangible connection to a tragedy. Just growing up and hearing about the recurring events is really enough to make someone feel uneasy. 
 "I look at the news constantly but on the days when the media is focused on a particular recent shooting I am completely overwhelmed by the sheer volume of information," said Sophomore Digital Journalism Major Natalie Davila.
In fact, this topic is especially relevant in our community right now with the events that occurred around 2 weeks ago at our own campus, in which some students felt left in the dark about all that was going on, specifically surrounding the threats made to the school.
"While I applaud Marymount for taking extra precaution and doing a well enough job, in these awful times you shouldn't simply be able to cover your ass well when a situation arises, you should have a set procedure in place for these events long before they occur." Samu added, "I think there should be an understanding that many kids need more than a simple 'evacuate before 1:30 pm' email. Triggers of this generation are new and unlike past ones and need to be taken into account. I feel very lucky to go to a school that took this event seriously, but I will feel more gratitude to go to a school that will now have a plan in place for the future, because unfortunately, events like this aren't going away under our current Presidential administration, or maybe ever."
Thankfully, while the threats made towards our campus were not credible and didn't escalate into a much worse situation, this is just another example of how this enormous problem can play into and disrupt our day to day lives. 
Davila sums it up best,
"
"It always seems like I've been teetering in and out of our generation's characteristic perennial burnout for years. It's hard not to think about what could happen at school, or a movie theater, or a mall that could potentially affect me and my friends. Of course, all of this is completely solvable yet it feels like we're not allowed to be the ones in charge of preventing these tragedies.