October threats brought to light: A timeline
Reading Time:
4
minutes
In light of the stalking, threats and campus closures of the last few weeks, students and faculty alike have expressed their concern, ideas for improvement and feelings. Students who were present during the evacuation all have strong feelings surrounding this topic, as do faculty and staff who saw it first hand and are still dealing with how to improve today. 
Nick Godfrey, a sophomore at Marymount, encountered the man who would later be identified as Esias Johnson three times on the night of October 22nd, 2019. Nick sat down with Neil Gunnion, a Staff Writer for the Monitor, for an interview. Godfrey said his first encounter occurred around 6:45 PM, and that Johnson had accosted another student (whom he did not name) 15 minutes prior to his encounter. The 6:45pm encounter happened outside of the 72nd Street school entrance, in which Godfrey described that Johnson "was implying that if I was not nice to him–to essentially watch my back,". Godfrey called campus security, causing Johnson to flee.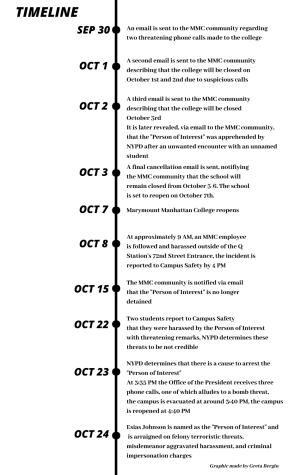 He began to notify his close friends about the encounter, and gave a statement to security before walking to the 72nd Street subway station.He spotted Johnson again on the platform, at which point he backed up and called security again. Security informed him that the police were on the way, and would meet him at the station. Godfrey says that the police arrived within ten minutes, but before they arrived, Johnson had returned to the top of the stairs. Godfrey told the woman in the ticket booth what was happening, before Johnson began to confront him again. As Godfrey summarizes: "…[h]e was trying to say that he wasn't the person I thought he was, that he wouldn't do anything–that he was innocent. I asked him to go away, at which point he said that he was leaving…that he saw that I was scared to take the train and that he felt bad and wanted to leave so I could go home. I didn't trust that. He heard a train coming… hopped the turnstile and ran downstairs. The cops came with me, and swept the station and said he wasn't there…they thought that he'd fled out the other side of the station." Godfrey then boarded the Q train with a friend , when Johnson entered their train car. Godfrey claims that Johnson made a smile that "…the only way I've been able to describe this smile is that it looked like The Joker–like, it literally looked like that. He kept walking and went to the next car, but looked through the subway glass at me and flipped me off and then came back into the car and got close to me…one to two feet close to my face and told me he didn't do anything. I tried to cause a scene, and said stop harassing me, stop harassing me. At that point, the subway doors opened at 57th and 7th…me and my friend got off, and he followed us off the train, shouting after us. The last thing I audibly heard him say was something along the lines of I still see you…don't think I can't find you–I know what you look like now–I know where you go to school. My friend and I ran out of the station and hid in the back of a nearby Starbucks, where I called campus security and she (his friend) called 911." The police took a statement, and he and his friend began walking to the 55th Street Residence Hall. Godfrey also told the Monitor that after the police took a statement, he received a call from Carol Jackson, who he says was "very supportive"Jackson offered to help him get an Uber home so that he wouldn't have to risk taking public transportation. Godfrey decided to stay with his friend for the time being. Upon arriving at the Residence Hall, they went to tell the guards what had happened. "They said that they hadn't heard anything from the school at all about the man being present once again. Their words to me were "oh, we would probably hear within a few hours." All of these encounters with Johnson occurred between approximately 6:45 PM and 8:30 PM. Within the time frame of these encounters, no formal security notice was issued. Some of Godfrey's friends had heard through him and others what was happening. He claims that they asked security about it, and that several times people were told that nothing was happening (or happened), but told others that there was one incident that was solved. Godfrey eventually took an Uber home, and the security notice officially went out after midnight.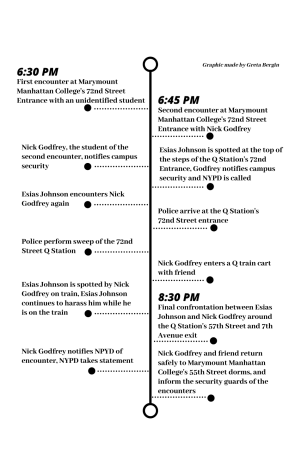 Writer and Copy Editor Shelby Hall asked Graham Ciraulo, the College's Vice President for Institutional Advancement and Public Information Officer for a summary of the events as they occurred over the past month. He gave her a response, where he summarized events chronologically and explained why the College closed, saying: "The College was confident that these calls were made by the same individual who was harassing students; however, NYPD needed to conduct a thorough investigation to be able to legally link Johnson…The College closed from October 1 through 6 while this investigation was being conducted."
Esias Johnson, the person of interest, was arrested on October 22nd and charged with aggravated assault and making terroristic threats. However, questions and concerns from the student body still persist about what specifically the faculty was doing to improve security, and why they seemed to avoid being forthcoming as these events unfolded. In his interview, Nick Godfrey also informed us that the announcement made over the P.A. System in the campus' Starbucks, which he was in when the evacuation was announced, could not be 
clearly heard. Some students were told by security that the evacuation was a drill instead of an actual evacuation. Godfrey recalls that at the first student forum, which was held after the initial October 1-6 closure, faculty and staff "constantly reassured us… that they'd be more prompt with getting information out to students". After speaking to all parties, students and faculty alike want to make progress on issues of security and transparency. That progress could come in time, but students and faculty alike will have to work together to make a safer environment for everyone at the college.
Leave a Comment
About the Contributors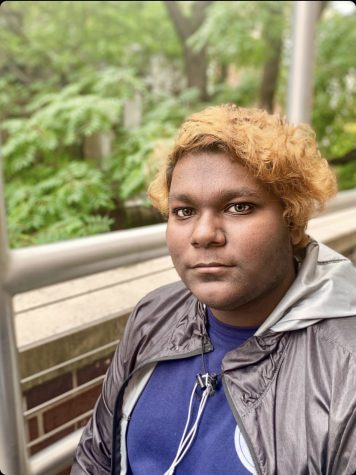 Neil Gunnion, Staff Writer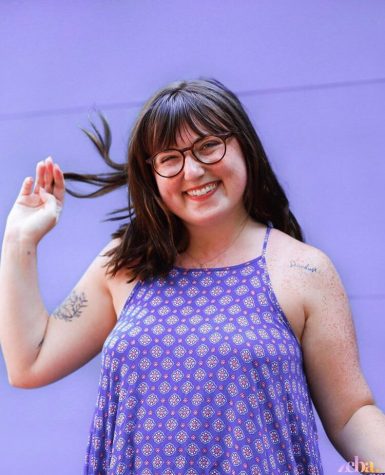 Shelby Hall, Copy Editor, Guest Writer