A New Glossier Location
Glossier 'You x Nordstrom' Pop Up Shop in NYC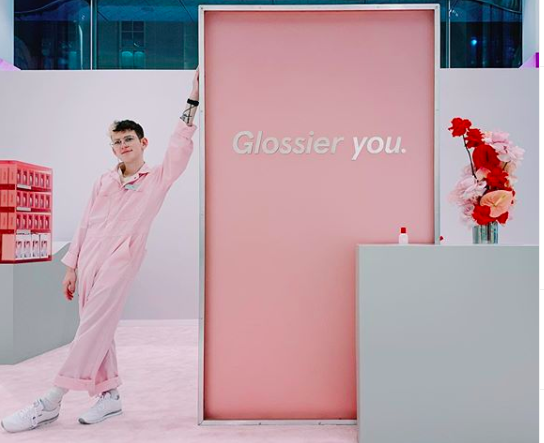 Reading Time:
2
minutes
Glossier is coming to Nordstrom, but not in the way you'd think. From December 3rd to February 16th, Glossier pop-up shops will be located in Nordstrom stores in Seattle, New York City, Chicago, Dallas, Houston, Washington D.C. and Santa Anita. This is the fifth temporary retail space that Glossier has created this year.
Glossier is a skincare and beauty company that uses universally natural-looking products. They revolve their company around what their customers wish existed and base their products uniquely to each of them. They put an emphasis on "skincare first, makeup second." The brand is primarily known for its signature "no-makeup makeup" aesthetic and according to CNBC, the brand is currently valued at $1.2 billion.
"The Glossier You x Nordstrom pop up is very important due to the fact that this is the first time Glossier is selling at an outside retailer," explained Dru Gannon, a junior at Marymount Manhattan and a Glossier retail associate. 
"Fragrance is an extremely personal category — one that people understandably prefer to discover in person — and department stores are the largest channel for fragrance, making up nearly a quarter of all U.S. fragrance sales," Glossier founder and CEO Emily Weiss told CNBC. "As a digital-first company, we look at offline experiences as opportunities for learning and experimentation, and given the uniqueness of the fragrance category, we have the freedom to try approaches with Glossier You that we might not pursue for the rest of our product portfolio."
The intimacy that Weiss talked about goes much farther than just perfume. In fact, Pete Nordstrom and Emily Weiss visited the New York location on opening day to see the progress and meet some of the workers.
For many brands, pop-ups have become a risk-free way of testing physical retail before opening permanent stores. For Glossier, a collaboration with Nordstrom will help the company get in front of more shoppers who don't currently live near one of its two stores in New York and Los Angeles. 
"This new location provides a slightly different view towards a somewhat different audience. Most people who have experienced the brand who are wanting to experience Glossier have already heard of the brand, however with this pop-up, there is room for people unfamiliar with the brand to become knowledgeable about it," Gannon explained.
The fragrance specific pop-ups is only located in select Nordstrom stores. Glossier You eau de parfum, which debuted in October 2017 and has since become one of the highest-rated products on Glossier.com, retails for $60 on the Glossier website and now, select Nordstrom stores. The company has not indicated any plans to expand its relationship with Nordstrom or other retailers at this time.
Glossier says the fragrance adapts to the skin's chemistry to create "the ultimate personal fragrance" to create a "You smell good" moment, not a "Your fragrance smells good" one. 
Another upcoming event from Glossier includes the limited edition Balm Dotcom Scarf. This event will allow customers to get the scarf with the purchase of any item $60 or higher. By purchasing the Glossier You fragrance, customers will receive the Balm Dotcom Scarf for free. This event takes place on December 12th and the New York pop up shop location. 
"
Glossier is meant for all of us and has no boundaries, which is how the world should be.
— Dru Gannon
Leave a Comment
About the Contributor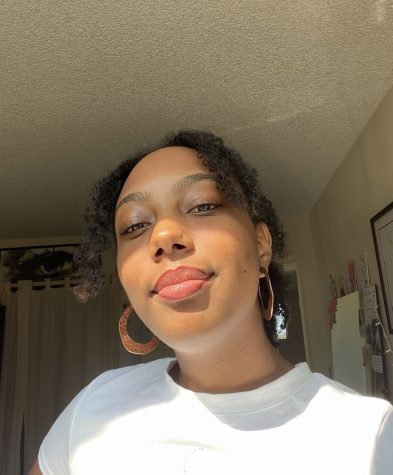 Rayiah Ross, Social Media Manager
Rayiah Ross is a senior majoring in digital journalism and minoring in creative writing. She has a focus on cultural criticism and social commentary.