The Rise of the Face Mask
Fashion Statement or Flu Prevention
Reading Time:
3
minutes
Within the past few years, American culture has seen a rise in what is considered "HypeBeast" Streetwear. This sense of fashion being loosely defined as a person that follows a specific trend in fashion to stay in style and/or make a statement.
In The Development of Streetwear and the Role Of New York City, London, and Supreme NY by Mayan Rajendran, he describes streetwear as "a social interactionist object and connotes a state of mind rather than a style of dress."
Streetwear style was generally born out of Los Angeles surf culture and New York City hip hop culture of the late 1970s and early 1980s, but HypeBeast culture began to rise in the mid-2000s. Growth of the Hypebeast culture stems from many clothing brands including, Bape, Supreme, Off White, Palace, Louis Vuitton, Balenciaga, and Gucci who took the negative connotation surrounding HypeBeast and turned it into a term of endearment. The trend itself is inspired by a 1990s fashion for clothing covered in brand names and logos.
One popular HypeBeast trend is the use of "Hype Masks." This fashion statement originally wasn't used for cosmetic reasons, and rather, in a medical sense. Severe acute respiratory syndrome or the SARS outbreak of 2002 in Hong Kong led to a rise in surgical masks in the area. For the majority of civilians, the increasing use of face masks was about protecting their own health and preventing disease transmission.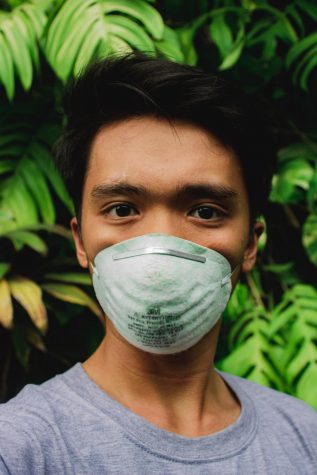 As time passed, the reasoning for wearing face masks became more cosmetic and less medical. In 2011, Japanese news site News Post Seven surveyed 100 people in Shibuya, Tokyo, and found that 30 percent of them were wearing masks for reasons unrelated to sickness. People explained that their reasons for wearing these masks were to hide their faces when they didn't want to wear makeup, to hide their emotions, and for a lack of identity all around.
Curiosity about Japan is nothing new, considering much of America's 19th century is influenced by Japanese art. Even more recently, American cars and television are influenced by a sophisticated understanding of Japanese culture. The growing numbers of Japanese coming to America to visit or live may also have a large effect on American culture.
In a study of fashion consciousness of Chinese, Japanese and American teenagers by R. Stephen Parker, Charles M. Hermans, and Allen D. Schaefer, the study examined similarities and differences in attitudes toward fashion across these three markets. The results showed that significant differences in fashion consciousness exist between Chinese teens and their Japanese and US counterparts. At the same time, the US and Japanese teens show similarities in their attitudes toward fashion.
Undeniably, the growth of Japan's influence in fashion and design has been particularly dramatic. You can see these shifting dynamics in American culture through stores like Bloomingdale's, the first American establishment to carry such trendsetting Japanese designers as Issey Miyake. Other popular brands like Hanae Mori's couture design and perfumes, UniQlo by Tadashi Yanai, Comme des Garçons by Rei Kawakubo, and The Kenzo Brand by Kenzo Takada are all extremely popular in America.
Today, Japan's countless brands, publications, retailers and creatives are influencing the way American men dress. This evolving exchange between American and Japanese fashion has become a growing source of inspiration for American fashion designers and artists in a variety of forms. All that's left to do is witness the never-ending inspiration from two very different, yet very similar creative industries.
Leave a Comment
About the Contributor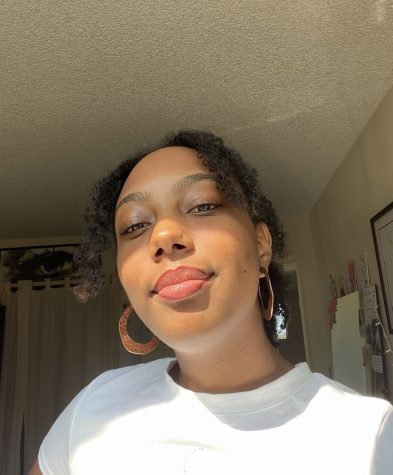 Rayiah Ross, Social Media Manager
Rayiah Ross is a senior majoring in digital journalism and minoring in creative writing. She has a focus on cultural criticism and social commentary.