COVID-19 in Europe and the U.S.
From a European Living Perspective
Reading Time:
3
minutes
Currently living in Germany, watching the response that Europe has had versus the response that the United States has had has been quite eye-opening, but also not as diverse as I thought it would be.
According to the European Parliament's Public Opinion Monitoring Newsletter, most countries, such as Bulgaria, Czech Republic, and even Germany, are more upset with the economic situation than with the health situation, like many Americans as of right now. Germany has started opening up bigger establishments again, such as concert halls, stadiums, movie theaters, and malls, with all other establishments following suit. More than one family can get together and socialize again when the rule originally had been no families of more than two can go out in public or get together with another family. Only couples were allowed to go out in public together, but now families of four can go out in public again. Germany is even opening up its borders, with the border to Luxembourg being opened on May 16th, and the other borders opening June 15th. In my opinion, Germany is opening up everything too quickly.
There really hasn't been a very significant decrease in cases here, and opening up too quickly could result in a larger amount of cases, like what happened to China and South Korea after they both eased restrictions at the beginning of this month. Being over here, I have become increasingly more worried about moving back to the states in about two months after living here for four years. The happenings and issues over here, in my opinion, are almost equal to those of the United States right now.
Although almost every single state has already experienced a peak in their cases, that doesn't mean that the worst is over. The states that haven't experienced notable peaks are the ones that are reopening without proper precautions or restrictions. I have been seeing so many pictures of people in the states just not wearing masks when they go out in public and that disturbs me so much. I have only been out of my house once so far, and I was required to wear a mask, as all places in the world should be required to right now. I just heard from a family friend in London, England, that it isn't a legal requirement to wear a mask in public, but only a suggestion.
States such as Massachusetts, Texas, Michigan and Wisconsin, have even held large anti-lockdown protests at the state capitol building. Not only were most people not wearing masks at these protests, but what they were protesting was risking their lives. I have been saying this whole time, "Do these people want to die or kill other people?" Yes, I know that unemployment is plaguing the United States right now, but your health and others should be the number one priority. By protesting with signs like, "My body, my choice" with a mask crossed out on it, you're protesting what is meant to keep you and others safe. You are just exposing how extremely selfish and ignorant you are to this whole situation. This virus, this pandemic, it is real, and the more that people try to shrug it off and say that it isn't a big deal, the worse the entire situation that we are in will become. The longer we all quarantine and follow guidelines and restrictions put in place to keep us healthy and to stop the spread, the sooner we can get back out into the real world and begin to transition back to our lives before the pandemic.
I just hope that within two to three months, this whole situation is more under control than it is in the present, that my families' move back to the states isn't as extremely nerve-wracking as it was for my sister and I to fly back here a month ago, and that *knock on wood,* Marymount Manhattan College will let us safely come back to campus for Fall 2020, as that is their plan as of right now.
I know that everyone is going stir crazy and wants to leave their house and go back to their normal lives, etc., but think about others, and especially, yourself. Do you want to get sick? Do you want to expose yourself, with the possibility of you being asymptomatic, to someone that wasn't already sick, thus getting them sick? I don't think so.
Please, please stay inside for a while longer. As I already said, the longer we stay inside, away from others, the sooner we can get back out into the world again, as we should be.
Leave a Comment
About the Contributor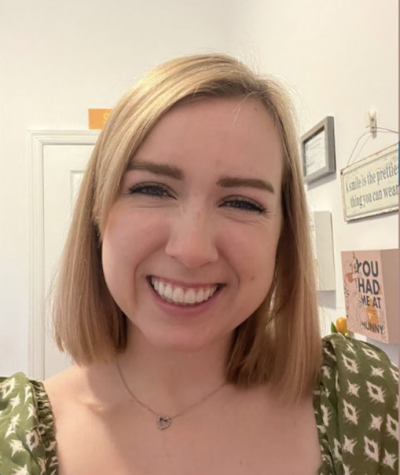 Gabrielle Fiorella, Editor in Chief
My name is Gabrielle Fiorella. I am a senior double majoring in Digital Journalism and Cinema, Television and Emerging Media with a minor in International...