Remote Jobs & Internships Available for MMC students
Reading Time:
4
minutes
The coronavirus pandemic has impacted our world in devastating ways; the economic impact that is leaving millions of Americans out of work, sending many small businesses and big retailers out of business and into bankruptcy. According to a new Pew Research Center analysis of government data: The COVID-19 outbreak has "swelled the ranks of unemployed Americans by more than 14 million, from 6.2 million in February to 20.5 million in May 2020." As a result, the U.S. unemployment rate shot up from 3.8%. For young people, including prospective interns, job employees, and soon-to-be college graduates, many trainees have been majorly affected by the halts that COVID-19 has made.
Many cutbacks that companies are making involve logistical problems. The economic damage of the pandemic has left companies to cut the cost of their operations and lay off many of their employees. On the other hand, most political and sports conventions are mostly canceled or online in the wake of the stay-at-home order. With young adults making up a majority of food services and drinking places, social distancing and government-mandated shutdowns are affecting them because their jobs are considered a higher risk for transmission industries. This rising unemployment rate is very concerning those ranging from 16-24 because they make up 25.3% of the working margin. 
Edwin Koc, director of research, public policy, and legislative affairs for the National Association of Colleges and Employers told CNBC's Make It in an interview: "Of the employers that are continuing with their internships, 75% have made at least one change to their internship program," says Koc. "About 40% of them are introducing a virtual internship, another 40% are shortening the internship by delaying the start date of the internship and about 20% are reducing the number of interns they're going to bring on board in the summer."
As students transition to working remotely, there will be many questions based upon the assumption that there will be little or no social contact between interns and employees. How will interns be trained? How will interns receive virtual assignments? Of course, this is a creative choice that is up to each individual the internship or job to decide. New prospective interns should be able to adapt to those decisions as needed.
Just because things look awfully bleak right now, doesn't mean students are completely out of options. Career Services at Marymount Manhattan College is a great tool that can help develop professional career readiness by helping students with creating or reviewing their resumes, cover letters as well as interview preparation, job search tips, networking, and counseling. Career Services' previous success shows in the 2019 Graduate Exit Survey where 83.2% of student respondents had a job/had been offered employment and 3.4% were going to attend graduate school. 
To help students continue on their academic and professional journey while all over the world, Career Services will be posting new jobs and internships daily, both on MMC Career Connection as well as on their LinkedIn Page. MMC Career Services. These opportunities are a hybrid of being-in-person and fully remote jobs, but to help find the right one for you Career Services will hold virtual appointments to help individualize your job search.
The best way to schedule an appointment with Career Services is via the MMC Career Connection portal. If you have never scheduled an appointment before, you can also visit the How to Make an Appointment page for step-by-step instructions. Of course, if those things aren't your forte, you can always email car[email protected] to schedule an appointment that way as well.
While many students have lots of questions and fears about the changing etiquette of interviews during a pandemic, the Executive Director of Career Services, Robin Nackman has ensured that not much will change. 
"The main things to keep in mind are to make sure you prepare just like any other interview," started Nackman in an interview. "Do your research, dress professionally, and prepare questions for them. It's also important to find a quiet space to conduct the interview and to have a neutral background. We have a guide for Virtual Meeting & Interview Etiquette under our COVID-19/Remote Work Resources page. Since the structure of most virtual interviews is similar to a standard interview, we also recommend checking out our Interview Tips resource as well."
Career Services is a great place to start when looking for a job or internship because they are not only there to help you find a job, but also to help you prepare for everything that comes before it. 
"We can help to make sure your materials are in the best shape possible before you start applying, and we can offer some guidance in where to look," Nackman explains. "One of the best reasons to check MMC Career Connection is that often our Employer Partners or Alumni post only with us, so there is a greater chance your application gets seen! We can also help you maximize your LinkedIn to make you stand out and help you network online to get a job or internship."
If you take nothing else from this article, Nackman emphasizes the importance of contacting Career Services if you have any questions about job legitimacy as well as highlighting the value of sending a Thank You email to employers after an interview. You should NEVER accept a position that requires you to pay money and sending a Thank You letter/email after an interview is a great way to stand out to employers.
For more information, check out the COVID-19/Remote Resources page. It has a collection of articles about remote work, remote job boards, as well as helpful tips for staying safe and working during the pandemic. Career Services also has a variety of career resource guides on their Career Resources page that students can access anytime. All other contact information is provided below:
Contact Career Services
Carson Hall 106
(212) 517-0599
Leave a Comment
About the Writer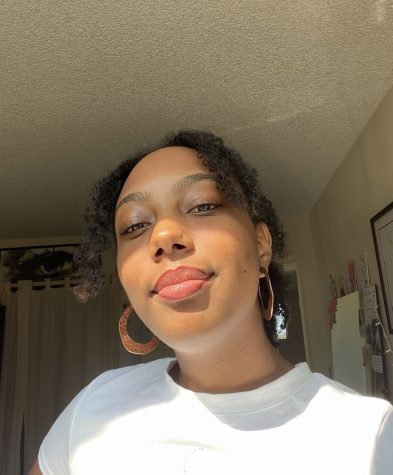 Rayiah Ross, Social Media Manager
Rayiah Ross is a senior majoring in digital journalism and minoring in creative writing. She has a focus on cultural criticism and social commentary.