My Experience at the ONA Conference: Week 1
Reading Time:
3
minutes
This week I have had the opportunity of attending the Online News Association conference virtually. During a pandemic, I would not have imagined being able to attend a journalism conference, but I was happily surprised with this wonderful opportunity to learn and grow in my skills as a journalist. It is a great moment to learn more about topics I have wanted to delve into, plus ONA provides a great platform to network with other journalists. 
I attended the conference session on Rebuilding Trust in the News Media One Community at a Time. The panel consisted of Meredith Artley of CNN, Nonny Anna Maria de la Pena of Emblematic Group, Mizell Stewart III of Gannett/USA Today Network, and Charlie Sykes, along with the moderator, Jennifer Preston of the Knight Foundation. This panel outlined how local and national journalists can make an effort in rebuilding trust in journalism. The Knight Foundation, which sponsored this session, provided their own gallup poll that 84% of Americans believe that news is important for democracy, however, the poll also shows that 54% of Americans believe that reporters misrepresent the facts in the news.
The panel answered the question of how journalists can avoid misrepresenting facts in the news by all means possible. Although it seems quite simple, Meredith Artley stressed that journalists need to be hyper aware of writing factual and crystal clear information. She advised that every journalist should be up to date with their fact-checking skills because it is really important to get it right the first time. 
Charlie Sykes made it clear to just get it right. In the media today, any error a journalist makes can become severely weaponized. It is better to be extremely crystal clear and thorough when giving information, especially since there are Americans who believe that reporters misrepresent facts in the news. Another point made by the panel was that labeling content correctly is a huge factor in gaining the trust of the people. Knowing the difference between news and opinion content is incredibly important when directing an audience.
I have learned that leaving your own bias out of a story can be difficult, but by understanding and recognizing your own bias, that can help heal the divide between the readers and the media. Mizell Stewart III weighed in, explaining that being intentional in coverage should be a main focus point for journalists. Pointing out the divisions in American society is not enough to make change; pointing out solutions in articles can get a lot of people involved, especially locally. By going straight to local communities to address specific problems and provide solutions, that makes a huge leap towards gaining the trust between the community and the news media.
Nonny de la Pena pointed out that focusing on stories of specific communities and getting local will create a more sustainable and inclusive platform. Solutions are like lightbulbs in the newsroom and by implementing diverse ways of storytelling every day, that will help heal the bond between the people and the news media. 
Towards the end of this session, the panelists offered some advice towards rebuilding trust and strengthening local journalism. Some key takeaways were to not jump on stories immediately without looking at possible errors; make sure you are articulate and clear in your writing; make sure the intentions are clear behind labels on articles; and don't just copy and paste in an article.
This session highlighted so many relevant issues that journalists are facing today in the industry. It was great for me as a journalism student to learn from those who have an immense amount of knowledge on the subject, and I plan on implementing these skills in my future writing and fact-checking. The moderator, Jennifer Preston, ended the session with some powerful words from Bob Dylan: "If it's not right, it's wrong." 
For more information on the Online News Association, please visit https://ona20.journalists.org/ or email [email protected].
View Comments(1)
About the Contributor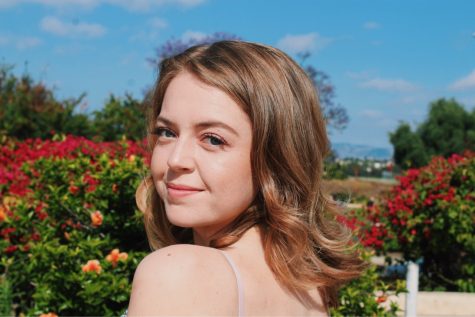 Averee Nelson, Digital Managing Editor, Staff Writer