The Importance of Land Acknowledgments
Reading Time:
3
minutes
In an effort to recognize the land that Marymount Manhattan College stands on, the school has released a land acknowledgment at the start of the school year. Marymount has made a proactive choice to discuss diversity and inclusion within the school and the land acknowledgment is a great place to start. Recognizing land provides a sense of appreciation to those whose territory you reside on, and a way of honoring the Indigenous people who have been living and working on the land.
The Lenape people are an indigenous people of the Northeastern Woodlands. Their historical territory included present-day New Jersey, eastern Pennsylvania, New York City, western Long Island, and the Lower Hudson Valley. To acknowledge the land in which Marymount provides, President Kerry Walk's office released the following statement:
"
We want to acknowledge that we gather as Marymount Manhattan College on the traditional land of the Lenape Peoples past and present, and honor with gratitude the land itself and the people who have stewarded it throughout the generations. This calls us to commit to continuing to learn how to be better stewards of the land we inhabit as well. The name Manhattan derives from the Lenape word for Island, "Menatay". Each time we say the name Marymount Manhattan College, remember that we are evoking the memory of the Lenape People.
Why Acknowledge Territory?
Territory acknowledgments are a way for people to become more aware of the indigenous presence and land rights in their everyday lives. It's important for each of us to understand the history that brought you to the land you're residing on with a historical context while also using this information to help influence your present participation in today's cultural, social, and political climate. Land acknowledgments aren't about placing blame on anyone specifically, it's more about reflecting on the oppression of indigenous peoples and how that has historically influenced the way we interact with Indigenous peoples and their land. 
How to Acknowledge Territories Respectfully?
The first step in involving land acknowledgments into your everyday life is to try including land acknowledgment at the start of your lectures of public events. They can be subtle and concise. Try starting with a simple: "I want to acknowledge that we are on the traditional territory of [nation names]. Pronunciation and language are key! Check the nation's website, they may have a phonetic pronunciation on their "About" page. While you're there, do some research from the source itself. To figure out the details, do some research, and ask yourself a few questions. Why is this acknowledgment happening? How does this acknowledgment relate to the event or work you are doing? What is the history of this territory? What are the impacts of colonialism here? What is your relationship to this territory? How did you come to be here?
What Can I do In My Own Area?
Code for Anchorage, a brigade of Code for America, is a volunteer group of coders who like to work on software projects for the good of the community. They have designed a new SMS bot that provides land acknowledgments and information on the native land that you reside on. Just text your zip code or your city and state (separated by a comma) to (907) 312-5085 and the bot will respond with the names of the Native lands that correspond to that region. 
Land acknowledgments and education are only the beginning steps in confronting the colonial wounds of the past. There is definitely much more that we can improve on, but it's important to recognize we can create change by pushing ourselves to engage in conversations with each other, educating ourselves, and uplifting Indigenous voices. 
Leave a Comment
About the Contributor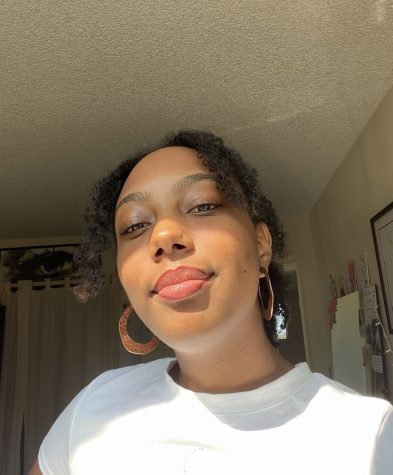 Rayiah Ross, Social Media Manager
Rayiah Ross is a senior majoring in digital journalism and minoring in creative writing. She has a focus on cultural criticism and social commentary.