Some Students Pick up Hobbies During the Pandemic, Some Start Small Businesses
MMC Students with Small Businesses
Reading Time:
6
minutes
Picking up hobbies such as knitting, crafts, or music to pass time during a pandemic has become a normal part of life for Americans as we enter the ninth month of quarantining and social distancing measures. Many members of the MMC Community have found their own activities to keep busy, and some have even turned these activities into sources of income. Three Marymount students, in particular, have established successful small businesses online since the pandemic began: Riley McCarthy, Molly Stuart, and Katelyn Hannan.
---
Riley McCarthy, a senior in the theatre program, launched their candle company "All Riled Up" a few months ago. McCarthy's store features "strange and unusual" candles with scents and designs inspired by all of McCarthy's favorite things: hot drinks and baked goods, horror movies such as Midsommar and It, and musicals such as "The Secret Garden." Here's the inside scoop on Riley's shop: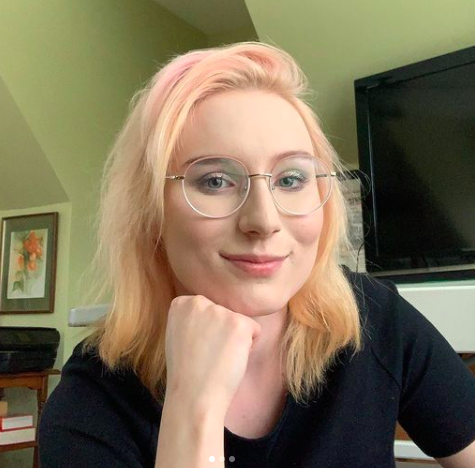 When did you start your business, and what inspired you to start?
"I started my business in the pandemic because I was burning a lot of candles for stress and thought, well, why don't I make my own?"

How has having a small business during a pandemic impacted you positively or negatively?
"Positives: I don't feel like I'm "not doing anything," but it doesn't feel the same as the barista job I loved. Negatives: lack of connection on a human level., I used to love connecting with people as a barista and seeing regulars and serving them. I miss being in the shop and walking to work."
Tell us about your products, what makes them special?
"All Riled Up Candles are uniquely designed, curated with scents you don't necessarily find on the market. I make jars and shapes out of anything: video game controller wax melts, marble dyed candles, etc. Right now, my bestseller is a chestnut latte candle that I sell in a recycled Starbucks Frappuccino bottle."
Can you hint at any upcoming product development?
"Bleeding heart candles and skull candles! Also, dream journals with plantable seed paper, all coming soon."
You can check out the All Riled Up Instagram account to keep up with the latest products and check out the current lineup on Etsy.
---
Molly Stuart, a junior studying digital media and video production (DMVP) and cinema, television, and emerging media (CTEM), launched her own personal shopping business in May of this year. Stuart's online shop operates through Instagram. She is currently based in New York City, but originally started operation in Walnut Creek, California. Stuart not only provides personal style bundles but also has weekly bidding sales of various items that she picks up while shopping for her clients.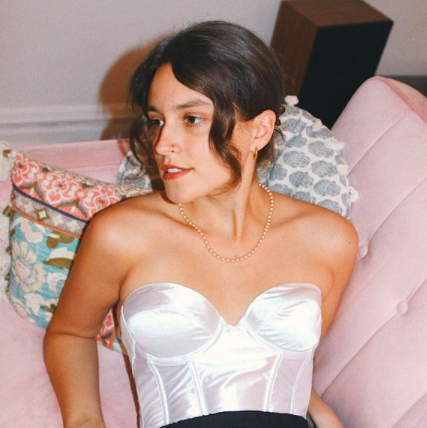 When did you start your own business, and what inspired you to start?
"Personal shopping is something I've been casually practicing for years but was never a source of income for me, nor something I had even considered pursuing as a career. In my later high school years, I fell in love with the second-hand shopping scene and have been engrossed ever since. I'd drive for hours to well-renowned flea markets and estate sales all over Northern California and would always bring home various articles of clothing or vintage accessories I had picked out for my friends and family. I quickly grew obsessed with observing people's unique taste and finding staple pieces that I feel would best implement into their wardrobe. It wasn't until my sophomore year of college here at Marymount that my roommate suggested I attempt to make money out of this passion of mine. Early quarantine left me with a lot of free time on my hands, which I spent creating a second-hand fashion lookbook and promoting my services online over various social media platforms."
How has having a small business during a pandemic impacted you, positively or negatively?
"Interestingly enough, I launched my personal shopping services at the height of the first wave of COVID-19, so I can't even begin to fathom how much easier it'd be to run my business without the presence of a global pandemic. There's definitely been complications as I got my footing at the beginning of this whole endeavor – constantly having to monitor which thrifts were currently open, maintaining COVID conscious procedures while shopping in massive warehouses, struggling with delays in the USPS postal service, etc. I can only imagine that with time my process will become more routine and smooth sailing."
Tell us about your products. What makes them special?
"I'd say my personal shopping services are special because no two of my clients will end up with the same outfit- every look I style and assemble is different, containing vintage garments that are no longer sold in modern retail and would be difficult to find an exact replica of. I'd argue that every single one of my clients can agree that there's no better feeling than being given a compliment on an outfit knowing that they'll never be able to rip off your look verbatim."
Where do you see your business in a year/after the pandemic?
"As I previously stated, I can only see my small business growing from here on out as COVID cases gradually dissipate and the economy continues to move in a positive direction. I'm hoping that in a year I'll have a more concrete routine down and begin to feel fully confident that all my clients will love every piece of their style bundle as much as I loved picking them out."
Can you hint at any upcoming product development? (i.e. new items, promotions etc.)
"I've recently collaborated with a graphic designer and designed my own sticker sheet to send to my clients, and will soon be releasing them to my followers if they're interested in purchasing the sheets separately for any of their journaling, scrapbooking or artistic needs. I'm absolutely obsessed with stickers so working on these designs has been dreamy."
---
Katelyn Hannan, a junior studying Business with a minor in graphic design, started "Daisy's Denim" in March of 2018. Her business features hand-drawn designs that are featured on pillows, phone cases, t-shirts, and hoodies. She is currently based in New York City, but previously operated in Colts Neck, New Jersey. Her style is inspired by '60s and 70's art, which reflects well in her colorful designs and patterns.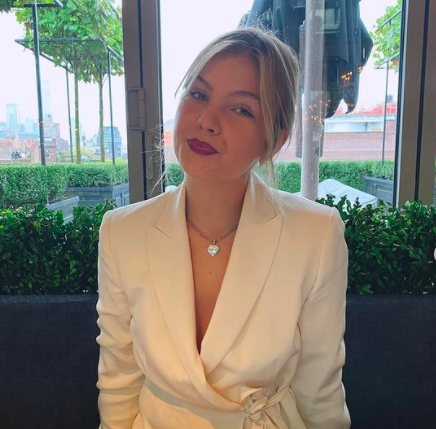 When did you start your own business/what inspired you?
"I started Daisy's Denim in 2018. It began with custom hand-painted jean jackets. This project was especially important to me because I could make my friends something that was truly special and custom. I was inspired when I saw painted jackets in a museum that were extremely petite, so I decided I wanted to make something that would be all size-inclusive, as well as being something unique for all! So, I went home and found one of my older jean jackets and got started. I painted a bright-colored denim jacket that was filled with daisies. I posted it on my Instagram story and got a couple of replies, which left me inspired! I then began to paint jackets for girls and guys in my school, including their future colleges on the back, as well as custom ideas that were special to them. Through this process, I offered anyone who purchased a custom denim a small iPhone photo shoot after they received their product. It has been a special way to make my customers and I feel good after designing their jacket." 
How has having a small business during a pandemic impacted you, positively and negatively?
"During the pandemic, I have learned that you can either spend this time thinking negatively or use this time in a positive way. When thinking in this perspective, I have learned to use this time to focus on what de-stresses me: painting! This interest has helped me a lot. I often pick drawings that are derived from old vintage postcards, or posters from the sixties and seventies, since I love the bright colors and patterns. Now I have launched a printed artwork line full of my canvas art on pillows, and new hand-drawn designs on cotton tees, sweatshirts, diaries, and iPhone cases. My other favorite part of my business is my custom artwork. I love to take others' inspiration and add a colorful twist. On my site, I also have some of my favorite paintings that I drew on to procreate and posted them as prints."
Where do you see your business in a year/after the pandemic?
"Since the pandemic, it has been difficult to spread the word like I typically would at school. So, hopefully, after the pandemic, I will be able to share my page with school friends, as well as attend outdoor markets."
Can you hint at any upcoming product development? (i.e. new items, promotions etc.)
"I will be starting to sell hats, and continue making new prints!"
You can check out the Daisy's Denim Instagram account to keep up with the latest products, and check out Daisy's Denim's website.
Leave a Comment
About the Contributor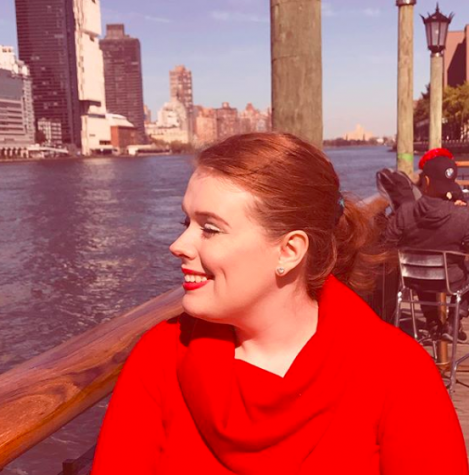 Meg Masseron, Features Editor