The Coming-of-Age Dilemma in Yes, God, Yes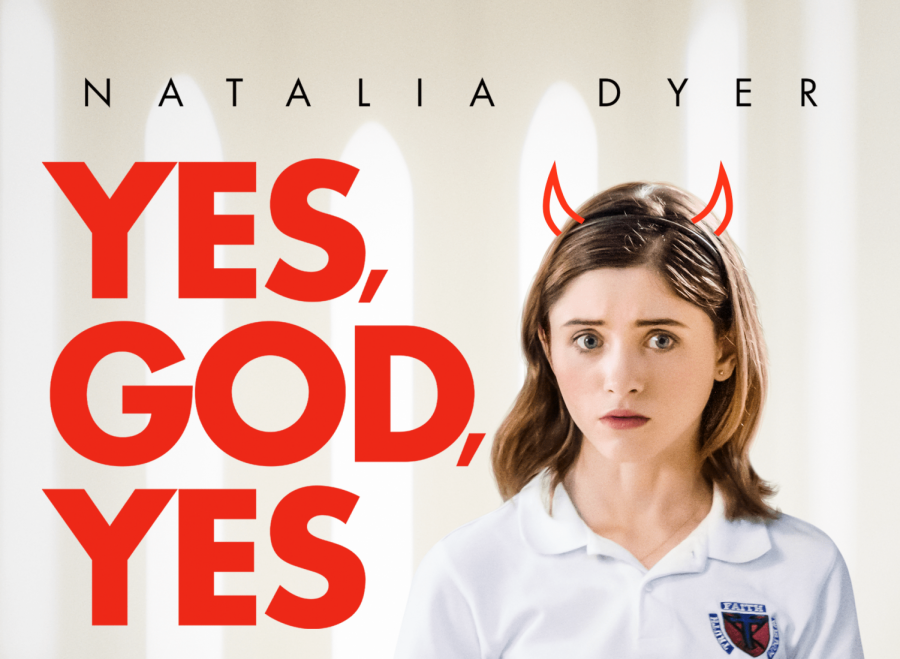 Reading Time:
3
minutes
I have a confession to make. I can't help but have a soft spot for films that reflect my own life. It's not a unique perspective and I think most viewers are thrilled when they see their fictional reflections in films or tv shows. The first time I experienced this phenomenon was in my senior year of high school. My closest group of female friends and I had driven out to the nearest movie theater to see Greta Gerwig's Lady Bird. All of us were on the cusp of graduation when we bought our tickets to watch Lady Bird navigate young adulthood. Through the entire hour and thirty-five minutes, we all kept nudging each other, excitedly pointing out our similarities to Lady Bird's story. Gerwig's coming-of-age film was one of the most memorable movies going experiences I've ever had. So, when I saw Karen Maine's Yes, God, Yes, a coming-of-age film centered around a teenage girl in a Catholic school figuring out her sexuality and identity, I kept comparing it to Gerwig's Lady Bird.
More than Lady Bird, Karen Maine's Yes, God, Yes heavily leans on nostalgia. Alice (Natalia Dyer) is in a Catholic high school in the early 200s and the film is rich with details of the past. The way Alice begins to question her sexuality is through AOL chats and her cell phone is clunkier than anything we would carry with us now. It's when Alice decides to go on a Catholic youth retreat that the taut tension between her faith and sexuality bubble up to the surface. It's here where Maine's characterization of Alice begins to take a wrong turn. Whereas all the teenage (and even adult) characters in Lady Bird visibly struggle to figure out who they are, Alice seems to be a fish out of water. For much of the film, Alice is the only sexually curious teenager. Maine succeeded at creating an isolating environment for Alice. It came at the cost of Alice's best friend and the youth retreat counselors appearing one dimensional with their cheesy dialogue and too big smiles. Although near the end of the film Alice realizes she's not the only confused teen, these realizations are closer to shock factors rather than authentic, messy explorations of the characters.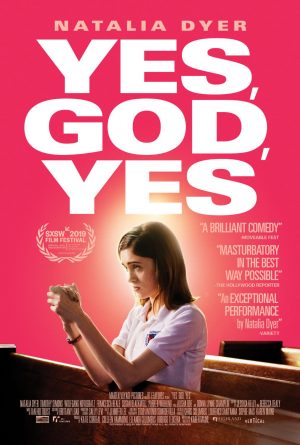 The other mark Maine missed was the weight of the guilt Alice carries with her. In Lady Bird there's a constant ebb of guilt that surrounds Lady Bird and her personal relationships. The subtle sense of guilt and confusion that Gerwig weaves into Lady Bird's story is what makes her character so compelling. In comparison, Alice's character felt too clean cut. Although Yes, God, Yes tries to anchor itself to the message of accepting yourself as you are, the idea of being rejected by your faith is a heavy subject. Trying to grapple with your sexuality as a young woman in a community that rejects any form of sex isn't something that's let go of after a weekend at a youth retreat. I think it's a more complex topic that deserves to be explored to its fullest.
Maybe I'm not being fair to Yes, God, Yes. There are scenes in the film, like when Alice goes to a lesbian bar and is mentored by the owner Gina, that caught my eye. But overall, I was left with an uneasy dissatisfaction. I wanted more for Alice's character and her story. I wanted more from Yes, God, Yes for all the girls who found themselves in a movie theater, just like I was senior year, searching for their own reflection on the screen.
Leave a Comment