On The Topic of In-Person Classes Right Now at MMC
Reading Time:
2
minutes
This semester, Marymount Manhattan College actively decided, alongside the fully online counterpart, to incorporate more in-person classes back into their curriculum.  Social Distancing Ambassador Michael Dunlap, a Junior at MMC, spoke about his day-to-day as ambassador. His duties include being posted at the entrance of the school to make sure students don't have high temperatures, to make sure that they have passed their daily COVID-19 survey, and that they scan their IDs. Michael and other social distancing ambassadors are there to make sure students are not coming into the building visibly sick, with recent contact of the virus, or with any symptoms. Social distancing and mask mandates inside the building are enforced by Michael and his fellow ambassadors as they walk around campus to ensure safety for not only themselves but everyone else inside the buildings. A poll was conducted by The Monitor on students that are taking in-person classes asking whether or not they liked being in them. The poll garnered  67% saying 'no' and 33% saying 'yes'. Most of the explanations for those that answered no were that they missed the social interaction because despite being in a classroom, there are less than 10 people in classrooms at a time and everyone is six feet apart. The other common reason was the fact that being around people inside is a bit daunting to them. MMC is doing a lot to make students feel safer and the experience inside the building less daunting. With social distance ambassadors doing their jobs, masks being enforced inside campus buildings, social distancing stickers all over campus, the school is doing everything possible to make students feel safer during this trying time. The students that answered yes to the poll revealed that they were excited to get back to NYC and a small sense of normalcy at least and Michael told me of people he has talked to that are back to in-person, and how they are excited to be back, even if only for one class. We all want the world to go back to normal or in our case now, a new and improved normal. With every effort, students continue to make to be safe and rule-abiding, and the projection of vaccinations, hopefully, we can all go back to in-person for the Fall 2021 semester. Fingers crossed!
Leave a Comment
About the Contributor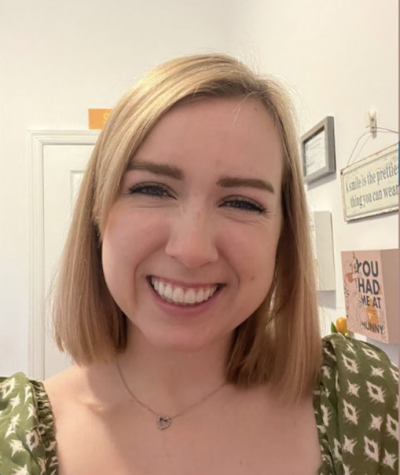 Gabrielle Fiorella, Editor in Chief
My name is Gabrielle Fiorella. I am a senior double majoring in Digital Journalism and Cinema, Television and Emerging Media with a minor in International...