Anne of Green Gables: Part I Review
Reading Time:
3
minutes
Last month, the off-Broadway company Royal Family Productions debuted the first installment of a new two-part, one-woman play based on the classic story of Anne of Green Gables. From the size of the theatre to the minimalist set to the small cast, the style and staging of this production fostered an intimate, unified connection between the story and its audience. 
Anne of Green Gables: Part I recounts the emotional journey 11 year old orphan Anne Shirley (Ali Ewoldt) embarks on when she is adopted by two siblings, Marilla and Matthew Cuthbert. (Anne of Green Gables: Part II also ran concurrently to Part I and starred Doreen Montalvo as Anne.) Anne's story is told completely through Ewoldt, but she is aided by visual projections on the set, sound effects, music, and four featured dancers (Brooke Averi, Nichole Forde, Kara Menendez and Stephanie Young). The dancers never speak, only gesture through movement, leaving most of the storytelling to Ewoldt. To signify a change in character, Ewoldt would assume a certain posture or make a certain change to her physique and alter her voice or accent, such as folding her hands together primly and speaking in a formal, distinguished accent when playing Marilla. Prior to seeing this performance, I wondered if I would be able to follow along with a one-woman play, as it seems it would be easy to get lost, but Ewoldt masterfully distinguished the voice of each character so that the audience always knew who was speaking in that moment. The dancers would often take some sort of pose in the background to reflect which character was speaking as well, creating a non-verbal technique of characterization and storytelling that I have never seen before.
The set's minimalistic design allowed it not only to easily adapt to the setting of each scene, but also to keep the spotlight on Ewoldt and the dancers and not distract from their movements. Looking at the set before the play began, it simply looked like a few wooden platforms. However, through the creative genius of this play's staging, the symbolism of the dancers and Ewoldt's impeccable acting, the wooden set began to represent different images in my mind. By the end of the play, when I looked at the top platform, I saw it as Anne's bedroom. The theatre itself is rather small, allowing even those sitting in the back row to feel as though they are right on stage with the cast. The close, intimate setting also aided in drawing the audience into the story without boasting loud costumes or elaborate props. 
Ewoldt's transition from character to character was nothing short of masterfully seamless. There were moments when I had actually forgotten that I had been watching the same person perform for the entirety of the show because Ewoldt made every single character feel like a different person. Anne Shirley's character, of course, was the character I enjoyed seeing her play the most – a passionate, headstrong and absolutely brilliant young girl prone to great bouts of emotion, Anne's character alone is a daunting role, nonetheless playing every other character in the story as well. Ewoldt's acting and empathy allowed her to completely sink into the role of Anne and all the beautiful passion and energy that comes with her. From Anne's most jubilant, optimistic monologues, to her lowest and darkest points, Ewoldt told Anne's story with an expertise that would leave even the most die-hard fans of this classic novel stunned by the heart and grit of the character as though they are meeting her for the first time.
Royal Family's Anne of Green Gables: Part I left me with a whole new perspective on acting, staging and storytelling, and an intense admiration for the ability to place the emphasis on an actor's abilities in a show rather than an exuberant chorus or bright, flashing lights. Though Anne of Green Gables: Part I has concluded its run, Royal Family Productions prides itself in innovating "raw talent, seasoned professionals and involved audiences," so I would highly recommend attending a show at the Royal Family Performing Arts Space whenever the opportunity presents itself.
Leave a Comment
About the Writer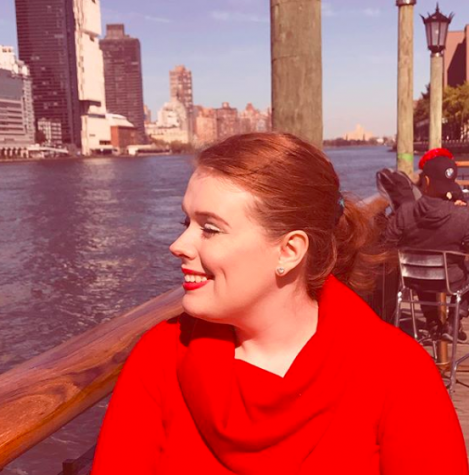 Meg Masseron, Features Editor