Stay Safe When Going Out
Resources for College Safety
Reading Time:
2
minutes
College is the time to discover who you are, make mistakes, and enjoy this path you are carving for yourself. It is also a time where you want to have fun and party because who wouldn't want to party, but there are a lot of dangers when it comes to partying.
We live in a society where women and men are sexually assaulted every day. More often on college campuses, one where it goes unreported. "One in 5 women and one in 16 men are sexually assaulted while in college," in accordance with National Sexual Violence Resource Center. 
It is vital to know important resources and safety tips in order to protect yourself and your friends to prevent this from happening to you. Taking these precautionary steps will not only assure your safety but make sure you have fun as well. 
The Buddy System is a system as old as time, where you have friends that you know will be there for you to ensure you get home safely to and from the party or wherever you are going. Keeping track of you, your well-being, and making sure no one is trying to take advantage of you in any capacity. If you stay out late, you will have someone there to walk with you so you will not have to walk alone. 
Make sure your phone is charged in case of an emergency and to have campus security on your contact list. Having your phone charged will allow you to contact anyone or call for a ride home. 
Never accept drinks from anyone you don't know or do not leave your drinks unattended. Date rape drugs are odorless and colorless drugs that can be placed into drinks by a stranger when you look away for a second. Instead, buy your own drinks, cover your drink, or leave your drink with someone trustworthy that will make sure nothing happens to it. 
Always be aware of your surroundings, especially if it's a place you have never been before. Take note of how long it takes to get there and get back, in case you need to leave in a hurry. 
Always remember there are campus safety protocols put in place to ensure the safety of their students. MMC is dedicated for their students to have a safe learning environment and there are resources provided for students that are ever in need. Title IX makes sure students are taken care of in every aspect.
Leave a Comment
About the Contributor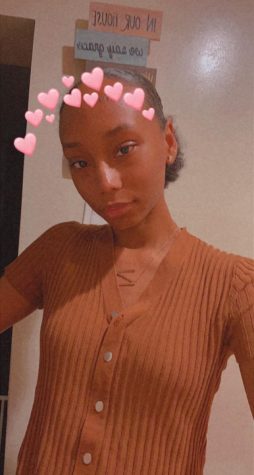 Najla Alexander, Crime Reporter/Features Editor
Najla Alexander is the Features Editor and Crime Reporter for The Monitor. She is Majoring in Digital Journalism and Minoring in Forensic Psychology. Her...