The Best Movies of 2021
Reading Time:
2
minutes
2021 has been an interesting year, to say the least, and with the pandemic looming over everyone, movies have always been a way to forget that for a little while. Along, with the new year coming in, these are some of the top movies that were very successful in 2021 and were very loved by audiences. 
Dune
Making almost $400 million dollars in the box office, Dune is about Paul Atreides played by Timothee Chalamet, a young man with special powers who is set to find a destiny. In doing so, must travel to the most dangerous planet in the universe to ensure the future of his family and his people.
West Side Story
The adaptation to the 1961 film, West Side Story made over $10 million dollars in the box office on opening night. The classic and true story about two different people from different walks of life, on different sides of the tracks, find love in one another. They overcome this rift between the people they love, the two rival gangs, the Jets and the Sharks. 
Shang-Chi and The Legend of Ten Rings
Another installment in the Marvel Cinematic Universe that is arguably one of the most popular when premiering in theaters with making over $400 million dollars in the box office. It is about Shang- Chi, a master of martial arts, who needs to face a past he thought he left behind when getting entangled with the Ten Rings organization. 
Ghostbusters: Afterlife
When a single mother moves her son and daughter to a new town, they are quick to discover a secret legacy that not only connects them but their grandfather, the original Ghostbusters. Starring beloved stars like Paul Rudd, McKenna Grace, and Finn Wolfhard with making almost $200 million dollars at the box office. 
Candyman
A remake of the original 1992 film, it takes place 27 years later where death in the Black community at the hands of police is shown in a new supernatural way. An artist stumbles upon the legend that is Candyman using that as inspiration, taking him down a violent path. Not only getting raving reviews but starting a much-needed discussion about violence throughout the Black community.
Spider-Man: No Way Home
Last, but certainly not least is the newest addition to Marvel Cinematic Universe with stars like Tom Holland and Zendaya being featured on the big screen. This is one of the most anticipated movies of this year before we head into the new year and it would be no surprise that it blows box-office standards on opening night. This film takes place where the whole world knows that Spider-Man is a normal teenager Peter Parker. His life is changed forever with balancing the public's needs as well as personal life. Once it became too overwhelming he asked Doctor Strange for help causing a ripple effect in his world where we could possibly see all of the Spider-Man villains battle but all of the Spider-Mans as well. Yes, you got that right, we will possibly see appearances from Andrew Garfield and Tobey Maguire! 
Here are some movies to look forward to in 2022: Scream (Premieres January 14th, 2022), Morbius (Premieres January 28th, 2022), The Batman (Premieres March 4th, 2022), Fantastic Beasts 3: The Secrets of Dumbledore (Premieres April 15th, 2022), Lightyear (June 17th, 2022), Black Panther: Wakanda Forever (Premieres November 11th, 2022), and Avatar 2 (Premieres December 16th, 2022)  
Leave a Comment
About the Contributor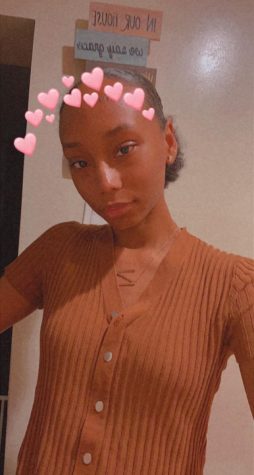 Najla Alexander, Crime Reporter/Features Editor
Najla Alexander is the Features Editor and Crime Reporter for The Monitor. She is Majoring in Digital Journalism and Minoring in Forensic Psychology. Her...